Refund policy
Contact the organizer to request a refund.
Eventbrite's fee is nonrefundable.
When stakes are high, opinions vary and emotions run strong. Learn to foster open dialogue throughout your organization.
About this event
Whenever you're not getting the results you're looking for, it's likely a crucial conversation is keeping you stuck. Whether it's a problem with poor quality, slow time-to-market, declining customer satisfaction, or a strained relationship – whatever the issue – if you can't talk honestly with nearly anybody about almost anything, you can expect poor results.
Crucial conversations are defined as a discussion between people where the stakes are high, opinions vary and emotions run strong.
Crucial Conversations® teaches skills for creating alignment and agreement by fostering open dialogue around high-stakes, emotional, or risky topics – at all levels of your organization. By learning how to speak and be heard (and encouraging others to do the same), you'll surface the best ideas, make the highest-quality decisions, and then act on your decisions with unity and commitment.
Crucial Conversations® Online Plus combines engaging on-demand learning with facilitated online feedback sessions with a facilitator. The program is delivered over 5 sessions of live instruction, as well as time for self-paced learning. You'll also receive 12-month access to the Crucial Conversations® Online on-demand program.
This program is best for*:
People managers
Technical Leads
Project Managers
Anyone who works with cross-disciplinary teams
*If you are unsure if Crucial Conversations® is right for you, please reach out to us at academy@communitech.ca and we'll help guide your decision prior to registration. We reserve the right to assess program fit and refund your registration fee if required (less Eventbrite's fee, as it is nonrefundable and won't be included in refunds).
What you'll learn
By the end of this program, you'll be able to:
Speak persuasively, not abrasively
Foster teamwork and better decision making
Build acceptance rather than resistance
Resolve individual and group disagreements
Program Details
All five of the one-hour sessions that make up this program take place on the following days:
Friday, May 21, 2021
Friday, May 28, 2021
Friday, June 4, 2021
Friday, June 11, 2021
Friday, June 18, 2021
All sessions will be held virtually via Zoom* from 9:00 – 10:00 a.m. ET
In addition to the instructor-led virtual sessions, you'll be required to complete self-paced online learning between sessions.
*You'll receive calendar invites for each session from academy@communitech.ca once your registration has been reviewed, which will include Zoom meeting details.
How big is the program?
Maximum of 15 participants and filled on a first-come, first-served basis with a limit of three participants per company.
Registration* fees:
Employees of startup and mid-size Communitech Member companies: $ 975
Employees of enterprise Communitech Member companies & Communitech associate member companies: $1,220
Please register with your business email address as this is used to validate Communitech membership.
*Note: To encourage diversity of thought, we cap participant enrolment at a maximum of three employees per company. If you would like more people from your organization to benefit from this program, let us know and we can talk about a potential team session.
Facilitated by: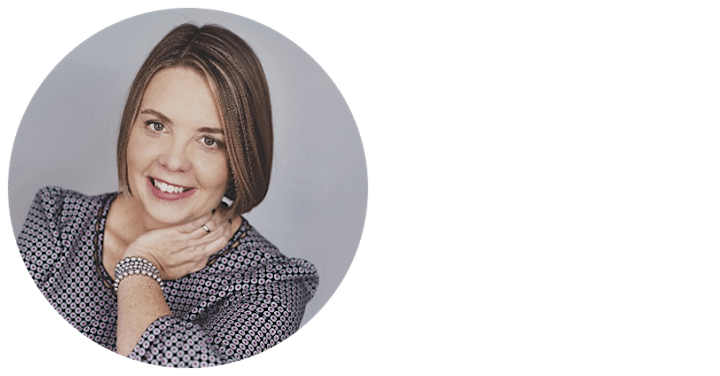 -----------------
Questions? For more information contact the Communitech Academy: academy@communitech.ca.
Cancellation policy:  14 days notice is required to obtain a partial refund of the registration fee as Eventbrite's fee is nonrefundable and won't be included in refunds. (Friday, May 7, 2021, by 5 p.m.)
 -----------------
Please be advised that our Communitech virtual sessions will be recorded for:
use by the Communitech Academy team to review virtual delivery procedures in support of our commitment to provide an outstanding program experience; and,
for limited-time review by program participants when extenuating circumstances prevent a participant from attending a session.
Virtual recordings of instructor-led sessions are not a substitute for attending the session. By attending this program, you consent to be recorded.