Description
Data scientists help companies offer personalized customer experiences, deliver relevant products, use predictive data to make businesses more efficient and to mitigate risk and fraud. It's one of the most sought-after skills in tech and tech-enabled companies today.
In this session, Shaohua Zhang, shares his story on how he broke into the field of data science, the challenges and rewards of the field, and his journey as a founder.
About the presenter: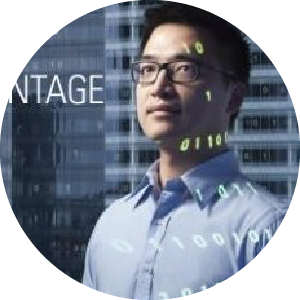 Co-founder and chief instructor of WeCloudData, Shaohua Zhang is a self-trained data scientist and an expert in applied, big data technologies. Shaohua has over nine years of experience in applied data science and has built a strong reputation for constructing high-performance data scientist teams. He is currently a senior data scientist at Kik Interactive Inc, helping the billion-dollar Canadian tech unicorn grow its big data initiative.

Prior to Kik, Shaohua built a high-performance data science team at BlackBerry that focused on building innovative data science solutions for marketing, CRM, and product teams. He is specialized in user interest graph modeling, targeted advertising, scalable location intelligence, and large-scale recommendation engines for mobile personalization.
He has also collaborated with Ryerson's Data Science Lab on several big data research projects and helped build the big data course at Ryerson University, where he trained over 150 professionals on big data technologies. He is a Data Growth Coach at Communitech and the lead facilitator of the Communitech Academy Data Science Fundamentals Bootcamp.

Light lunch will be provided. We hope you can join us.
-----------------
Questions?
Please contact Koosha Totonchi: koosha.totonchi@communitech.ca
Cancellation policy: 3 business days advance notice is requested so that we can offer your spot to someone else (by Friday, January 18, 2019, by 5 p.m.)
-----------------
We have an awesome community. And we like to show it off.
Please be advised that photographs and video may be taken at Communitech events for use on Communitech web, print, and social properties. We won't sell your photo, but we may share it with media and/or partner organizations. By attending this and any Communitech event, you consent to being photographed and/or filmed, and to your image or likeness being used at Communitech's discretion.

Construction in the Region
As you may know, there is some construction happening in UpTown Waterloo, so you may hit some traffic getting here. Please check the latest updates from RideION.ca to help plan your best route.

Parking in UpTown Waterloo
Parking made simple! Check out our map to find out where to park in UpTown Waterloo! Limited parking is available at the Data Hub (parking lot is behind the building).