Refund policy
Contact the organizer to request a refund.
Eventbrite's fee is nonrefundable.
New to people management? We can help get you on track because becoming an effective leader is more than just telling people what to do.
About this event
Leadership WTF will introduce you to key leadership principles that work in the tech world. You'll build confidence and competence, find your leadership style and begin to craft your own personal development plan. Stop asking "WTF?" and join us for four awesome sessions.
Leadership WTF is best for*:
New managers with less than 12 months experience.
Individuals new to people leadership: "I've just become a people leader and I need support in Where to Focus".
Leaders with at least 1 direct report.
*If you are unsure if Leadership WTF is right for you, please reach out to us at academy@communitech.ca and we'll help guide your decision prior to registration. We reserve the right to assess program fit and refund your registration fee if required (less Eventbrite's fee, as it is nonrefundable and won't be included in refunds).
What you'll learn:
By the end of these sessions, you'll be able to:
Develop your understanding of leadership and ​strategies to transition into a leadership role.
Act with emotional intelligence at work.
Harness your understanding of motivation and empathy to lead others.
Display authority in an authentic way.
Utilize effective models to provide feedback.
Craft a professional development plan to help guide your development as a leader.
Program Details:
Each of the four sessions that make up this program take place on the following days:
Tuesday, January 25, 2022
Tuesday, February 8, 2022
Tuesday, February 22, 2022
Tuesday, March 8, 2022
All sessions will be held virtually via Zoom* from 1:00 p.m. – 4:00 p.m. ET.
*You'll receive calendar invites for each session from academy@communitech.ca once your registration has been reviewed, which will include Zoom meeting details.
An Emotional Intelligence coaching session is included and you will be prompted closer to the start of the program to select a half-hour time slot to complete this on one of the following days:
Monday, February 14, 2022
Tuesday, February 15, 2022
The coaching sessions will be held virtually via Zoom or Google Hangouts.
How big is the program?
Maximum of 15 participants and filled on a first-come, first-served basis with a limit of three participants per company.
Registration* fees:
Communitech member: employees of startup and mid-size companies: $975
Communitech member: employees of enterprise and associate companies: $1,220
Non-members: $1,475
Please register with your business email address as this is used to validate Communitech membership.
*Note: To encourage diversity of thought, we cap participant enrolment at a maximum of three employees per company. If you would like more people from your organization to benefit from this program, let us know and we can talk about a potential team session.
Facilitator: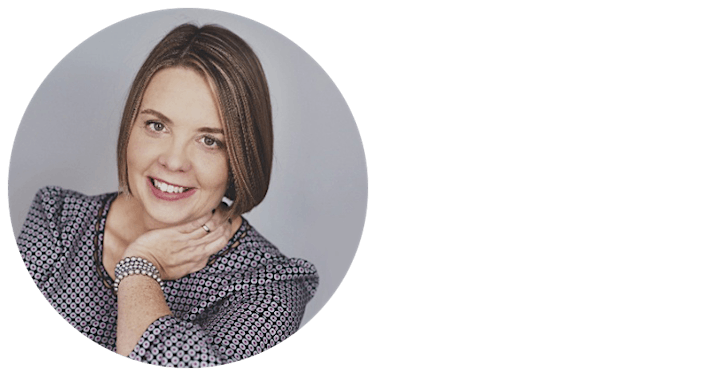 -----------------
Questions?
For more information contact the Communitech Academy: academy@communitech.ca.
Cancellation policy: 14 days notice is required to obtain a partial refund of the registration fee as Eventbrite's fee is nonrefundable and won't be included in refunds (Tuesday, January 11, 2022, by 5:00 pm ET).
-----------------
Please be advised that our Communitech virtual sessions will be recorded for:
Use by the Communitech Academy team to review virtual delivery procedures in support of our commitment to provide an outstanding program experience.
Limited-time review by program participants when extenuating circumstances prevent a participant from attending a session.
Virtual recordings of instructor-led sessions are not a substitute for attending the session. By attending this program, you consent to be recorded.