Event Information
Refund Policy
Contact the organizer to request a refund.
Eventbrite's fee is nonrefundable.
Join us as we share insights from the field of neuroscience and leadership on caring for and supporting your teams, now and in the future.
About this Event
People managers are called upon to lead their teams through thick and thin. Well, let's face it, we're in the thick of it right now and our toolkit may be running thin. Over three sessions, Communitech Academy's Management B2B (Back to Basics) Series supports people managers in leading their teams and tackling day-to-day challenges. At times of uncertainty, we search to find solid footing. That's why we're going back to basics.
Management B2B (Back to Basics) Series - Session Details
Building Empathy & Trust | Tuesday, October 5, 2021 | 1:30 - 3:00 PM ET| Virtual via Zoom*
As managers, we often work to develop the "what" of leadership (providing feedback, delegating work and managing performance). The "how" is important too. And that's where trust and empathy come in to play. In this session we'll consider the components of trust, how they fit together and the concrete actions we can take to build trust. We'll also explore the important role that empathy plays in building trust and getting work done particularly in times of challenge.
Feedback | Tuesday, October 12, 2021 | 1:30 - 3:00 PM ET | Virtual via Zoom*
Giving candid, behavioural feedback opens up communication. If you're doing it right you can help keep your direct report energized so they can make changes for improvement. So let's get it right. Learn a feedback model that works and walk through a process that will help you feel prepared to offer feedback with renewed confidence, even when timing or circumstances are less than ideal.
1:1s and Managing Performance | Tuesday, October 19, 2021 | 1:30 - 3:00 PM ET| Virtual via Zoom*
Now that you've mastered the basics of building a strong working relationship with your staff and teams, let's focus on the "mechanics" of 1:1's and managing performance. We'll share best practices for 1:1s and establishing shared understanding on performance expectations and goals so that your team has clarity and focus, no matter what's happening in the world around them.
Management B2B is best for*
People managers at all levels of leadership, because the basics of people leadership don't change with your title.
*If you are unsure if Management B2B is right for you, please reach out to us at academy@communitech.ca and we'll help guide your decision prior to registration. We reserve the right to assess program fit and refund your registration fee if required (less Eventbrite's fee, as it is nonrefundable and won't be included in refunds).
*You'll receive calendar invites for each session from academy@communitech.ca once your registration has been reviewed, which will include Zoom meeting details.
How big is the program? Maximum of 15 participants and filled on a first-come, first-served basis with a limit of three participants per company.
Registration** fees:
Communitech members: $150
Non-members: $187.50
Please register with your business email address as this is used to validate Communitech membership.
** You'll have to register for each of the three sessions individually, if attending more than one. If you'd like to register for all three, please register for the first two, and then reach out to the Communitech Academy, and we'll provide you with a special pricing code to register for the third session.
Note: To encourage diversity of thought, we cap participant enrolment at a maximum of three employees per company. If you would like more people from your organization to benefit from this program, let us know and we can talk about a potential team session.
Facilitator: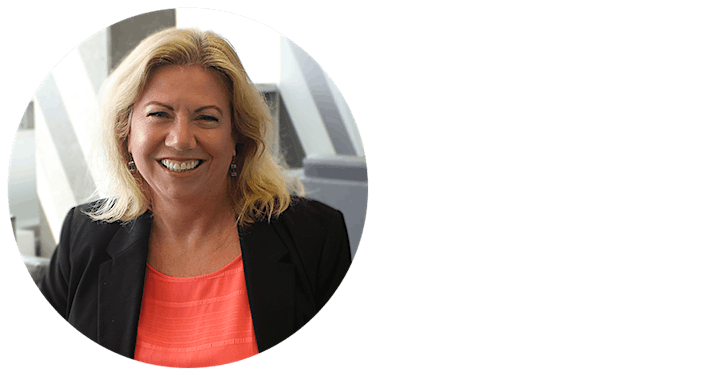 -----------------
Questions? For more information contact the Communitech Academy: academy@communitech.ca.
Cancellation policy: 14 days notice is required to obtain a partial refund of the registration fee as Eventbrite's fee is nonrefundable and won't be included in refunds (Tuesday, September 21, 2021, by 5:00 pm ET).
-----------------
We have an awesome community, and we're learning how to support it virtually.
Please be advised that our Communitech virtual sessions will be recorded for:
use by the Communitech Academy team to review virtual delivery procedures in support of our commitment to provide an outstanding program experience; and,
for limited-time review by program participants when extenuating circumstances prevent a participant from attending a session.
Virtual recordings of instructor-led sessions are not a substitute for attending the session. By attending this program, you consent to be recorded.
Date and Time
Location
Refund Policy
Contact the organizer to request a refund.
Eventbrite's fee is nonrefundable.