Event Information
Refund policy
Contact the organizer to request a refund.
Eventbrite's fee is nonrefundable.
New to product management? This program introduces participants to practical tools to define, build, and launch a product.
About this event
Can you think big while managing scope, have empathy for customers and other stakeholders, love working with data, and are an effective communicator? In this six session program, you'll be introduced to practical tools to define, build, and launch a product using agile methodologies to iterate rapidly, test continuously and scale.
Each of the six online facilitated sessions that make up this program includes group activities utilizing online collaboration tools and reflective exercises that will help you transfer what you learn into your own practice. Between live online facilitated sessions, you'll complete self-study assignments integrating your workplace realities into the program content.
Product Management Fundamentals is for you if you*:
Are new to a product management role.
Have an increased focus on product management activities within your current role.
Work closely with your organization's product management team.
*If you are unsure if Product Management Fundamentals is right for you, please reach out to us at academy@communitech.ca and we'll help guide your decision prior to registration. We reserve the right to assess program fit and refund your registration fee if required (less Eventbrite's fee, as it is nonrefundable and won't be included in refunds).
What you'll learn:
By the end of this program, you'll learn to answer the questions:
What is the role of product management? You'll be taught scope, overview of the product life cycle, and agile product management.
Why this product? You'll discover how to validate ideas with current and potential customers, as well as how to turn insights into product ideas.
What is this product? You'll explore how to make data-driven decisions, define and build a product, and communicate effectively with stakeholders.
How do we build this product in an agile environment? You'll learn to write user stories and acceptance criteria, drive shared understanding on the team, plan and estimate, and effectively manage product backlogs.
Program Details:
Each of the six sessions that make up this program take place on the following days:
Tuesday, November 23, 2021
Thursday, November 25, 2021
Tuesday, November 30, 2021
Thursday, December 2, 2021
Tuesday, December 7, 2021
Thursday, December 9, 2021
All sessions will be held virtually via Zoom* from 1:00 p.m. – 3:00 p.m. ET.
*You'll receive calendar invites for each session from academy@communitech.ca once your registration has been reviewed, which will include Zoom meeting details.
How big is the program? Maximum of 15 participants and filled on a first-come, first-served basis with a limit of three participants per company.
Registration* fees:
Communitech member: employees of startup and mid-size companies: $525
Communitech member: employees of enterprise and associate companies: $660
Non-members: $785
Please register with your business email address as this is used to validate Communitech membership.
*Note: To encourage diversity of thought, we cap participant enrolment at a maximum of three employees per company. If you would like more people from your organization to benefit from this program, let us know and we can talk about a potential team session.
Facilitator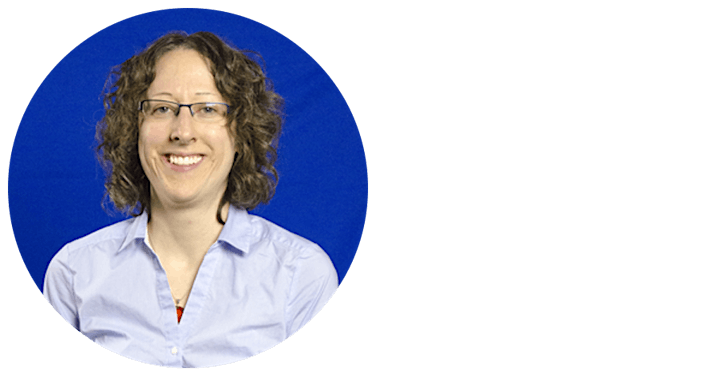 -----------------
Questions?
For more information contact the Communitech Academy: academy@communitech.ca.
Cancellation policy: 14 days notice is required to obtain a partial refund of the registration fee as Eventbrite's fee is nonrefundable and won't be included in refunds (Tuesday, November 9, 2021, by 5:00 p.m. ET).
-----------------
Please be advised that our Communitech virtual sessions will be recorded for:
use by the Communitech Academy team to review virtual delivery procedures in support of our commitment to provide an outstanding program experience; and,
for limited-time review by program participants when extenuating circumstances prevent a participant from attending a session.
Virtual recordings of instructor-led sessions are not a substitute for attending the session. By attending this program, you consent to be recorded.
Date and time
Location
Refund policy
Contact the organizer to request a refund.
Eventbrite's fee is nonrefundable.
Organizer of Communitech Academy: Product Management Fundamentals - Fall 2021
Communitech was founded in 1997 by a group of entrepreneurs committed to making Waterloo Region a global innovation leader. At the time it was crazy talk, but somehow this community managed to pull it off. Today, Communitech is a movement of more than 1,400 companies – from startups to scale-ups to large global players. 
Communitech helps tech companies start, grow and succeed in three distinct ways.
1. Communitech is a place – the center of gravity for entrepreneurs and innovators. A clubhouse for building cool shit and great companies.
2. Communitech delivers programs – helping companies at all stages with access to capital, customers and talent. We are here to help them grow and innovate.
3. Communitech partners in building a world-leading ecosystem – making sure we have all the ingredients (and the brand) to go from a small startup to a global giant.