Description
Scaling your company requires planning, timing, and a good amount of hustle.
This month, Communitech is excited to welcome Huggy Rao, Stanford professor and author of Market Rebels and Scaling Up Excellence.
Professor Rao has published widely in the fields of management and sociology and studies the social and cultural causes of organizational change. In his research, he studies three sub-processes of organizational change: a) creation of new social structures, b) the transformation of existing social structures, and c) the dissolution of existing social structures. His recent work investigates the role of social movements as motors of organizational change in professional and organizational fields.
Rao and his Stanford colleague Robert Sutton devoted seven years to studying how the best leaders and teams spread constructive beliefs, behaviors, and practices from those who have them to those who need them. Rao will talk about those findings and share insights on scaling excellence in your company.
Agenda
7:30am - Sign in & breakfast
8:00am - 9:00am - Formal presentation
Thanks to our sponsors: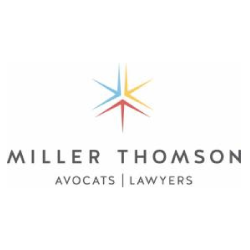 Cancellation policy: 5-day notice is required to obtain a full refund (Wednesday, January 25th by noon).
---
Parking at the Crowne

Complimentary parking is available at the Crowne Plaza.
Construction in the Region
As you may know, there is some construction happening in Downtown Kitchener, so you may hit some traffic getting here. Please check the latest updates from RideION.ca to help plan your best route.
We have an awesome community. And we like to show it off.
Please be advised that photographs and video may be taken at Communitech events for use on Communitech web, print, and social properties. We won't sell your photo, but we may share it with media and/or partner organizations. By attending this and any Communitech event, you consent to being photographed and/or filmed, and to your image or likeness being used at Communitech's discretion.