Description
The Anticipant Organization: New Rules for Leading in Digital Society from the Boardroom to the Battlefield
This special edition of Communitech's Breakfast Series will feature Tom Jenkins & Major-General (Ret.) David Fraser, authors of the upcoming book 'The Anticipant Organization: New Rules for Leading in Digital Society from the Boardroom to the Battlefield'.
Here, Jenkins and Major-General (Ret.) Fraser will set out the seven critical steps that they feel all organizations must make to arm themselves against potentially fatal attacks. As discussed in their upcoming book, the only organizations that can survive a nanocrisis are "anticipant organizations" - those entities that can identify likely crisis events and conceive appropriate responses to rehearse in advance of any occurrence.
Speakers
Tom Jenkins
Major General (Ret.) David Fraser
Registration fees
Communitech Members: $15
Non-Members: $30
Interested in membership? Please get in touch with Tyler Swabey.
Agenda
7:15 a.m. | Hot Breakfast & Networking
8:00 a.m. | Formal Presentation
8:40 a.m. | Audience Q&A
9:00 a.m. | Go to work!

For more information on the series - check out our website!

Thank you to our partners: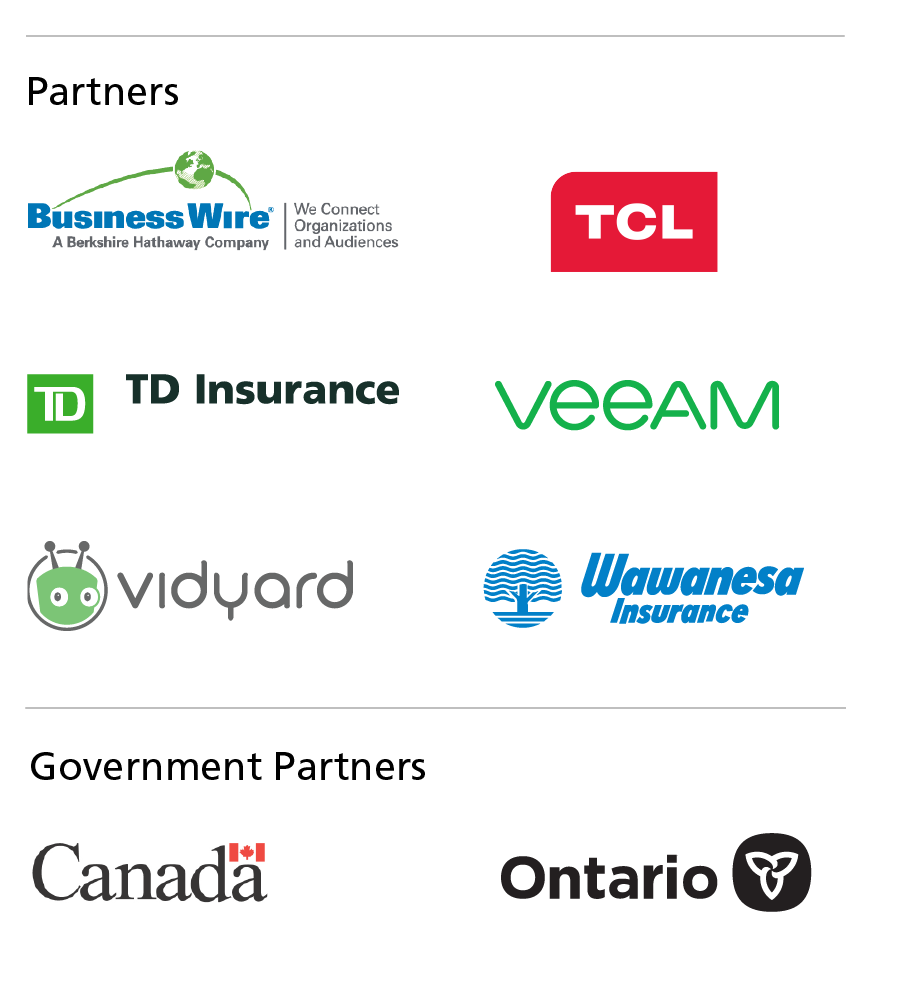 ----------

Questions?
For more information contact Lauren Chonko

Refund Policy
14 days notice is required to obtain a partial refund of the registration fee as Eventbrite's fee is nonrefundable and won't be included in refunds.

----------

Getting to the Tannery
The parking lot at 151 Charles Street West, Kitchener, is limited and is a shared visitors lot for all tenants in the Tannery building. It is for short term use only, up to two hours. For alternative parking lot info, check out this map to find out how to get downtown and where to park. Or, skip the need to park altogether. Use the GRT EasyGo trip planner to find your best route on the ION light rail or bus services, which conveniently make regular, nearby stops.

We have an awesome community. And we like to show it off.
Please be advised that photographs and video may be taken at Communitech programs and events for use on Communitech web, print, and social properties. We won't sell your photo, but we may share it with media and/or partner organizations. By attending this and any Communitech event, you consent to being photographed and/or filmed, and to your image or likeness being used at the discretion of Communitech.