Description
One useful application of artificial intelligence in pathology is image search and retrieval – a task that computers can perform much faster than humans. Over the coming years, the practice of pathology will introduce new digital workflows promising to speed up diagnosis, reduce costs and accelerate disease research. The sharing of digital slides and knowledge among expert pathologists has the potential to truly democratize pathology, particularly in remote, underserved geographic areas that have limited access to pathology expertise.
Patrick Myles, CEO of Huron Digital Pathology, and Dr. Hamid Tizhoosh, Professor in the Faculty of Engineering at the University of Waterloo and Director of the KIMIA lab, will describe how artificial intelligence, in the form of image search, can connect pathologists with the expertise of their colleagues to provide improved patient care at lower costs, even in remote regions.

What you will learn
the significance of digital workflows in advancing disease diagnosis
the role of artificial intelligence in pathology
the contributions of image search to advance the adoption of digital workflows in pathology


About the Speakers
Patrick Myles is the CEO of Huron Digital Pathology, a St. Jacobs-based medical device and software company. Prior to Huron, Patrick spent 18 years at Teledyne DALSA in Waterloo, most recently as Vice President of Business Development. He is an advisory council member of the Digital Pathology Association.

Dr. Hamid Tizhoosh is a Professor in the Faculty of Engineering at the University of Waterloo and Director of the KIMIA lab (Laboratory for Knowledge Inference in Medical Image Analysis) at UW. He is also a member of the Waterloo AI Institute and a faculty affiliate to the Vector Institute. As part of his commercial activities, he is the AI advisor of Huron Digital Pathology.

Thanks to the Next Generation Network Program (NGNP) for supporting our Advanced Technology Platform and making this Data Hub Session possible! The Next Generation Network Program is offered through a partnership between the Centre of Excellence in Next Generation Networks (CENGN) and Ontario Centres of Excellence (OCE), on behalf of the Government of Ontario.

One-on-One Meetings
Individual meeting spots are limited. If you are interested in meeting one-on-one with CENGN to discuss your potential project fit, please register through the following Calendly Link.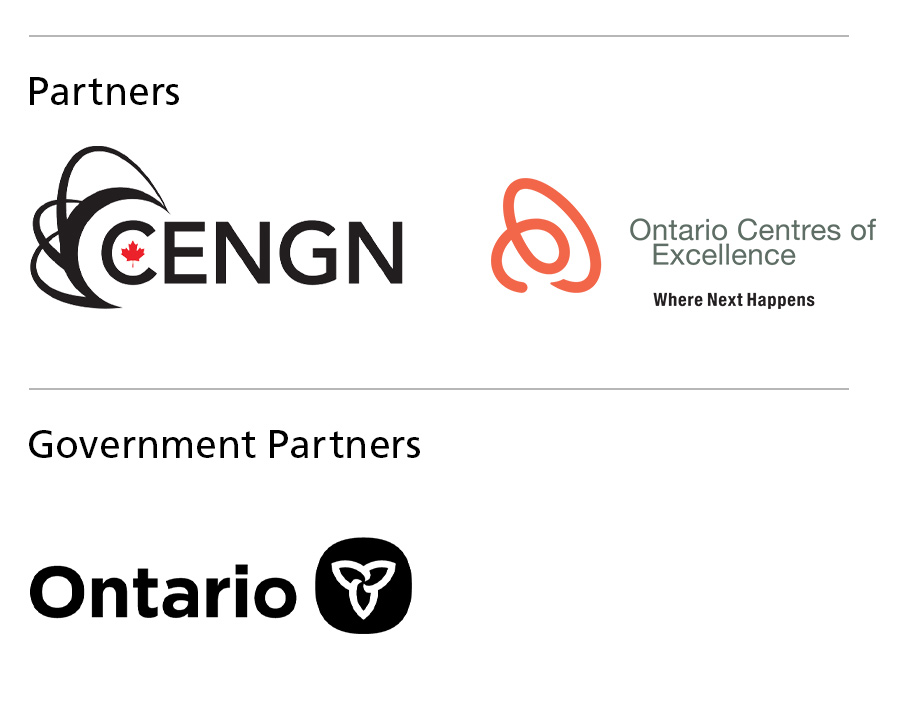 Questions?
For more information, please contact Wladimir Daurel.

-----------------

We have an awesome community. And we like to show it off.
Please be advised that photographs and video may be taken at Communitech events for use on Communitech web, print, and social properties. We won't sell your photo, but we may share it with media and/or partner organizations. By attending this and any Communitech event, you consent to being photographed and/or filmed, and to your image or likeness being used at Communitech's discretion.

Construction in the Region
As you may know, there is some construction happening in UpTown Waterloo, so you may hit some traffic getting here. Please check the latest updates from RideION.ca to help plan your best route.

Getting to the Communitech Data Hub
The Communitech Data Hub has onsite parking but it is limited (the parking lot is behind the building). For alternative parking lot info, check out this map to find out how to get uptown and where to park. Or, skip the need to park altogether. Use the GRT EasyGo trip planner to find your best route on the ION light rail or bus services, which conveniently make regular, nearby stops.