OpenHDMaps has launched an open innovation ecosystem with HD 3D map data. Join to learn how to use the first phase of this open platform!
About this Event
Wednesday, October 28, 2020 | 12 - 1 p.m. ET | Zoom Meetings
Detailed, comprehensive, high-definition (HD) mapping data is the virtual fuel that will power autonomous vehicles (AVs) on public roads and the launch of the OpenHDMaps platform is a critical step in creating that open innovation ecosystem.
To navigate safely and efficiently on any roadway, anywhere, AVs require highly accurate mapping data like lane markings, road signs, pedestrian pathways, lamp/signposts, trees, construction variations, and more. Based on a co-operative model, OpenHDMaps will combine and host disparate data sets from participating organizations and use the expertise of all members to build an ecosystem that supports innovation around AV applications, Smart Cities, Logistics, Utilities, Infrastructure, Media, and more.
Come to this session to:
See the OpenHDMap platform and the HD Map data in action
Learn how to use the first phase of the OpenHDMap platform
Find ways to collaborate with companies within this growing ecosystem
Share your feedback on desired capabilities, functionality, and use cases
Join us to find out where this platform can take you and make sure your voice is heard!
About the speaker
Mauro Rossi is the Director of Advanced Technology Programs at Communitech. He oversees several programs that help companies solve problems and grow using advanced technology in 5G mobility, cloud computing and autonomous vehicles.
Emily Jackson-Baur is the Vice President of Communications at Ecopia.AI. Working with the Waterloo RTDS, Emily oversees Ecopia's AVIN participation and HD Map creation.
Thanks to our partners: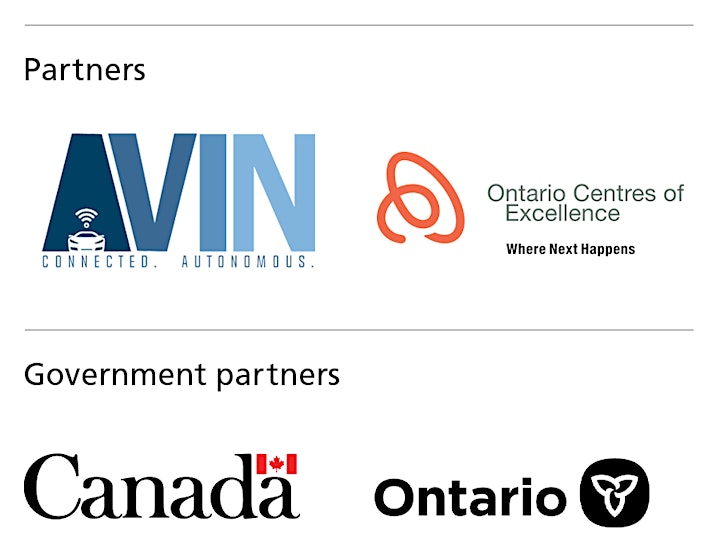 Thanks to the Autonomous Vehicle Innovation Network (AVIN) for funding this Regional Technology Development Site, delivered on behalf of the government of Ontario through Ontario Centres of Excellence, allowing Open HD Mapping to launch!
Questions? Please contact amanda.hertel@communitech.ca.
-----------------
We have an awesome community. And we like to show it off.
As we adapt to a new normal, please be advised that our Communitech virtual sessions will be recorded and shared with session participants and Communitech members and may be used on our Communitech website and social platforms. By attending this session, you consent to be recorded and your comments may be used at the discretion of Communitech.