Description
Detailed, comprehensive, high-definition 3D mapping data is the virtual fuel that will power autonomous vehicles (AVs) on public roads. To navigate safely and efficiently on any roadway, anywhere, AVs require not only 3D Mapping data but also information on lane markings, road signs, building facades, pedestrian pathways, lamp/signposts, trees, construction variations and more.

OpenHDMaps is creating an open innovation ecosystem for the autonomous vehicle market by compiling the richest, most complete high-definition 3D Map data and making it available on a non-proprietary platform. Based on a co-operative model, OpenHDMaps will combine and host disparate data sets from participating organizations and use the expertise of all members to build an ecosystem that supports innovation around AV applications, Smart Cities, Logistics, Utilities, Infrastructure, Media, and more.

This Communitech Data Hub Session will help you answer the following questions

What is the OpenHDMaps platform?
What features/capabilities will the platform have?
What is the roadmap for the HD map for Waterloo Region?
In this session, OpenHDMaps is also seeking feedback from prospective users on desired capabilities/functionality and potential use cases for the HD map. Come and find out where this platform can take you and make sure your voice is heard!

Ecopia Tech Corporation (Ecopia.ai), the OpenHDMaps partner developing the platform and HD map for the Waterloo Region, is an industry-leading artificial intelligence company that specializes in extracting insight from geospatial big data. Ecopia's intelligent systems leverage advancements in machine learning to convert high-resolution imagery (satellite, aerial, drone, etc.) of the earth into HD (high definition) vector maps.

About the speaker
Bill Singleton is the Vice President of Sales at Ecopia.ai. He is responsible for engaging with geospatial analytics partners to find new ways of combining vector base maps with alternate data sets to help public entities better understand and improve their communities.

Previously, he spent five years working in enterprise sales at Cisco Systems Canada, providing data center and voice solutions. He graduated with his MBA from the Ivey School of Business with a focus on entrepreneurship and managing high growth companies.

Partners
Thanks to the Autonomous Vehicle Innovation Network (AVIN) for funding this Regional Technology Development Site, delivered on behalf of the government of Ontario through Ontario Centres of Excellence, allowing Open 3D Mapping to launch!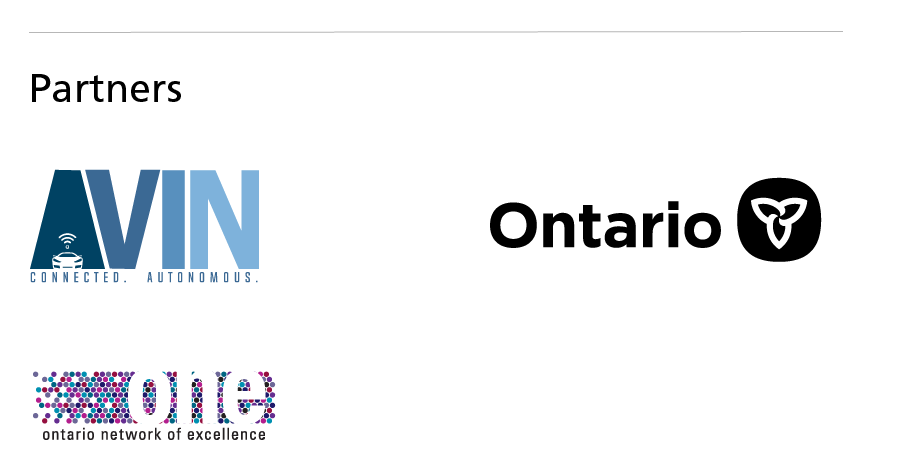 Questions?
For more information, please contact Wladimir Daurel.

-----------------
Getting to the Communitech Data Hub
The Communitech Data Hub has onsite parking but it is limited (the parking lot is behind the building). For alternative parking lot info, check out this map to find out how to get uptown and where to park. Or, skip the need to park altogether. Use the GRT EasyGo trip planner to find your best route on the ION light rail or bus services, which conveniently make regular, nearby stops.

We have an awesome community. And we like to show it off.
Please be advised that photographs and video may be taken at Communitech events for use on Communitech web, print, and social properties. We won't sell your photo, but we may share it with media and/or partner organizations. By attending this and any Communitech event, you consent to being photographed and/or filmed, and to your image or likeness being used at Communitech's discretion.

Construction in the Region
As you may know, there is some construction happening in UpTown Waterloo, so you may hit some traffic getting here. Please check the latest updates from RideION.ca to help plan your best route.