Description
Please join us for Communitech's Enterprise Sales Workshop, an interactive exploration of how and why to successfully sell to enterprise customers and when to avoid them in order to improve your ROI. Timing, integrity and knowing your true vs. perceived value-add are key.

Olga Lioudvinevitch, who works closely with our corporate partners, will introduce you to a highly qualified panel of experienced sales and enterprise leaders who could possibly be your future customers. The panel will answer your pre-submitted questions to ensure we best meet your needs. Brief case study examples will be used.

Spencer Campbell, a Growth Coach at Communitech, will be the facilitator for the evening. Spencer's expertise is in team building, sales and business development, strategic planning and alliances, organizational effectiveness as well as project management. His focus is on innovation, profitable results, business development and global sales. He successfully built an enterprise business (i.e. GM) while with a startup and worked with enterprise organizations to manage emerging company partners.

Space is limited, so reserve your spot today! The intent is to speak to attendees directly prior to the workshop in order to ensure we meet your needs best.

PLEASE NOTE: There is substantial cost to running this workshop. We are charging you a $50 registration fee for this workshop, which will be refunded if you attend the workshop and complete the post-workshop survey within 24 hours of the last day of the workshop.

Cancellation policy: If you are unable to attend a workshop, please let us know four business days in advance. Failure to do so may result in the loss of your ticket fee.
Thanks to our partners: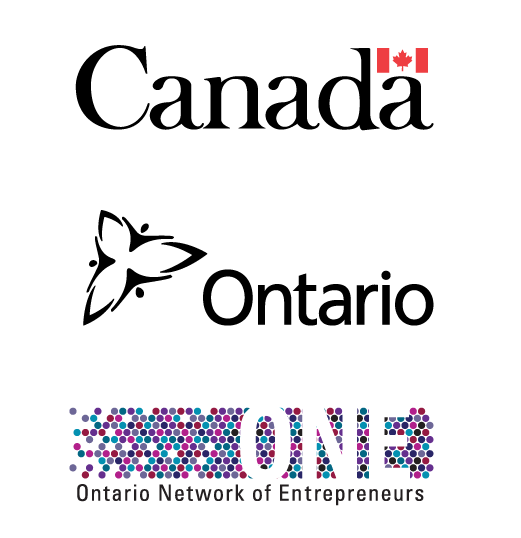 -----------------
We have an awesome community. And we like to show it off.
Please be advised that photographs and video may be taken at Communitech events for use on Communitech web, print and social properties. We won't sell your photo, but we may share it with media and/or partner organizations. By attending this and any Communitech event, you consent to being photographed and/or filmed, and to your image or likeness being used at Communitech's discretion.
Construction in the Region
As you may know, there is some construction happening in Downtown Kitchener, so you may hit some traffic getting here. Please check the latest updates from RideION.ca to help plan your best route.
Parking Downtown Kitchener
Parking made simple! Check out our up-to-date map to find out how to get downtown Kitchener, and where to park!