Description
Are you interested in UI/UX design, design thinking, visual design or product design? Communitech is hosting an event for students interested in these topics. Industry professionals will talk about their experience working in Waterloo Region, companies will host workshops on various design topics, and we will have time for networking so you can land your dream co-op or new grad position!
Agenda
9 a.m - 9:30 a.m. Check-in and light breakfast
9:30 a.m - 10 a.m. Welcome remarks
10 a.m. - 11 a.m. Q&A: Career paths in design and why Waterloo
11 a.m. - 12 p.m. Breakout sessions
12 p.m. - 1 p.m. Lunch & networking
1 p.m. - 2 p.m. Breakout sessions
2 p.m. - 3:30 p.m. Design challenge
3:30 p.m. - 4 p.m. - Closing remarks
Breakout session topics to be announced.
Speakers
Amirah Mahomed | UX/UI designer, WSIB Innovation Lab
Candice Faul | Design thinking practitioner
Carlos Perez | Director of design, HealthHub, Patient engagement solutions
Eciane Romeiro | Senior UX design professor, Conestoga College
Filip Jadczak | UX designer, Magnet Forensics
Mark Connolly | Partner, Zeitspace Inc
Matt Neill | Design & entrepreneurship coach, Concept
Megan Hasegawa | Product designer, Shopify Plus
Megan Pollock, UX Designer, Zeitspace Inc
Philippe Jean | Senior product designer, Shopify Plus
Robert Barlow-Busch | UX design lead, Google Stadia
Sabrina Wu | UX/UI designer, MappedIn
Sarah Church | Graphic and web designer, Waterloo EDC
Victoria Vandenberg | Visual interaction designer - SnapPea
Thank you to our partners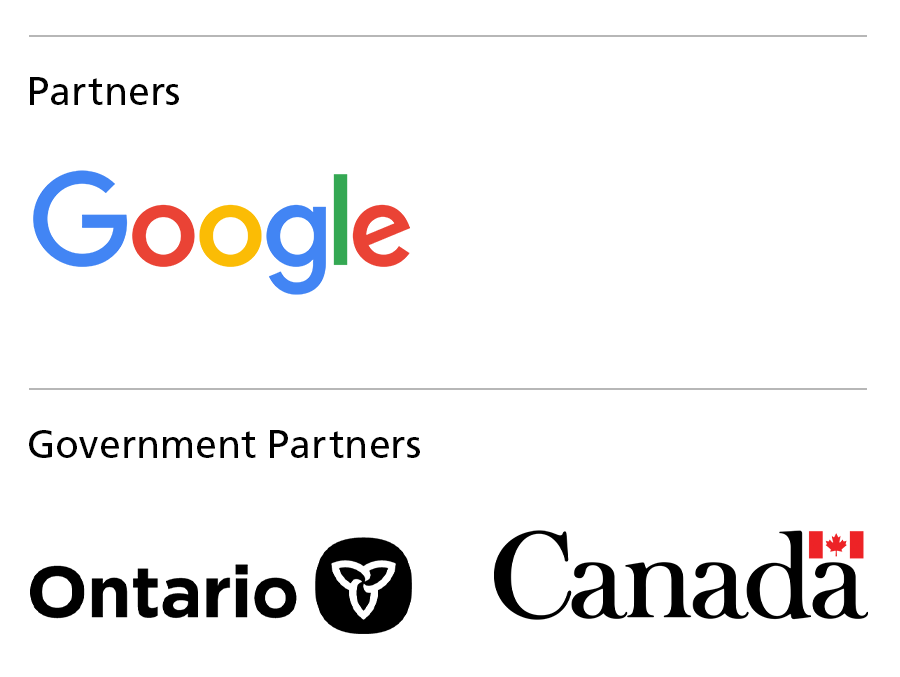 Questions?
For more information contact Tina Wilton.

-----------------

Getting to Communitech
The parking lot at 151 Charles Street West, Kitchener, is limited and is a shared visitor lot for all tenants in the Tannery building. It is for short term use only, up to two hours. For alternative parking lot info, check out this map to find out how to get downtown and where to park. Or, skip the need to park altogether. Use the GRT EasyGo trip planner to find your best route on the ION light rail or bus services, which conveniently make regular, nearby stops.
We have an awesome community. And we like to show it off.
Please be advised that photographs and video may be taken at Communitech events for use on Communitech web, print, and social properties. We won't sell your photo, but we may share it with media and/or partner organizations. By attending this and any Communitech event, you consent to being photographed and/or filmed, and to your image or likeness being used at the discretion of Communitech.
Construction in the Region
As you may know, there is some construction happening in Downtown Kitchener, so you may hit some traffic getting here. Please check the latest updates from RideION.ca to help plan your best route.