Description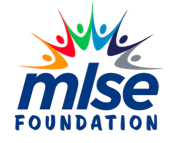 In partnership with Just Energy Foundation, MLSE Foundation will grant $50,000 to organizations within Ontario that are looking to grow the game of hockey/skating, soccer or basketball in their communities.

To assist in the application process, MLSE Foundation is hosting online and in-person informational workshops for organizations wishing to apply to the Toronto Maple Leafs, Toronto Raptors or Toronto FC Community Action Grant. Workshops will go in depth about the submission process; help organizations streamline their requests; provide information about funding priorities; and other relevant information. Before you submit a grant application, organizations are encouraged to attend one of these events.

Workshop Schedule
1. Online: Thursday, November 24 from 12:15pm - 1:00pm
2. In Person: Monday, December 12 from 7:00pm - 8:00pm (please arrive at 6:45pm on the 5th floor)
3. Online: Monday, December 19 from 12:15pm - 1:00pm
4. In Person: Wednesday, January 4 from 7:00pm - 8:00pm (please arrive at 6:45pm on the 5th floor)

Note: The online workshops will be emailed a link to the workshop one day before the event.

This year, MLSE Foundation and Just Energy Foundation will be dispersing $150,000 in grants to programs operating within Ontario. Each grant will support organizations engaged in sport programming that are in need of program funds. These grants will only support recreational programs, not capital projects. Please visit our website to download the application and guidelines.

Grant Program Period: The Grant Program will commence October 31, 2016 at 12:00p.m. ET and will conclude at 5:00p.m. ET on January 13, 2017.
---