Description
Workshop:
Community Game Design
Ever wonder how you can maximize your UX (user experience) and game design to create an engaged community?

In this workshop, we will look into community-centric design, methods you can use to create a community-based experience by blending various game design and UX tools together. We will go over a series of tricks developers have used in the past that help encourage community growth, giving tips on maintaining a community engrossed in your game (examples include how your game is showcased to others when people start taking videos of gameplay; how to design your game for specific communities in mind such as speed runners or fan artists; developing methods to take screenshots/gifs/videos in-game).

The aim – to answer the question "If I couldn't interact with my players outside of the game, how can I best build a community"


Open to everyone of all genders!
We apologize but this venue is not wheelchair accessible.


Before arriving:
Be sure to bring a pen & paper. If your working on a prototype you would like feedback on, feel free to bring it with you to the workshop.
Workshop Instructor:
Eduardo Sajgalik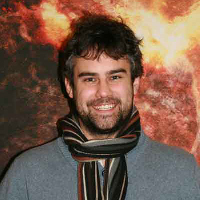 Eduardo is a community consultant in Montreal who works in multiple languages and cultures with gamers varying from 13y old MMO players to 70+ Scrabble enthusiasts. He has a keen interest in inducing community development via game design - space that is now being explored in much more depth.