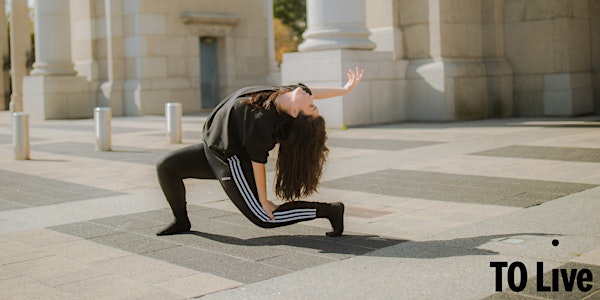 Community Class: Contemporary with Ming-Bo
Join us for Contemporary with Ming-Bo Lam at Meridian Hall on Tuesdays from August 16th to October 18th at 6:00PM!
When and where
Location
Meridian Hall - Rehearsal Hall 1 Front Street East Toronto, ON M5E 1B2 Canada
About this event
Join us for Contemporary with Ming-Bo!
Meridian Hall, 1 Front Street East
Entrance @ Yonge Street
6:00-7:00PM
Tues. August 16 | Rehearsal Hall
Tues. August 30 | Rehearsal Hall
Tues. September 13 | Rehearsal Hall
Tues. October 18 | O'Keefe Lounge
Join Ming-Bo Lam for an all levels welcome, no experience necessary, contemporary dance class! Following a short warm-up, you will engage your creativity and self-expression through guided movement exploration, learn a short piece of choreography, and then head home a little sweaty, and (a lot) happy.
About the Instructor
Ming-Bo Lam (she/her) is a dance instructor specializing in contemporary dance and improvisation. She strives to cultivate safe spaces for the facilitation of self-expression, empowerment, and joy through movement. She believes that everyone - yes, including you! - can dance. You can call her Bo or Ming-Bo and keep in touch by following her on Instagram: @love.mingbo. Learn more about her work and journey at mingbolam.com.
Class Location & Arrival Information
Location: Meridian Hall, 1 Front St E (see dates above for room location)
Entrance: Yonge Street Entrance (located along Yonge Street on the west side of the building halfway between Front St. and Esplanade).
Doors open at 5:30PM | Doors close at 6:10PM
Covid Guidelines All participants are encouraged to wear a mask when inside the venue. Maximum capacity of the classes has been set to allow for physical distancing of 6 feet between participants. Click here to view TO Live's Covid policy.
Accessibility The Yonge Street Entrance is accessible and has an automatic door opener and lift.
Scent-Reduced Environment To help share the air, community classes promote a scent-reduced environment. Many people have chemical and scent sensitivities, which can cause mild to severe physical reactions. Please help reduce the use of scented products in class.
Waiver and Rules & Regulations All participants are required to sign the class waivers as part of the Eventbrite registration form before participating. Click here to view the TO Live Community Class Rules & Regulations.
No-Show Attendance Policy 5 minutes prior to the class start time, if there are any no-shows from the original reserved participants, those spots will be filled on a first-come first-served basis by drop-in participants. Please let us know by 4PM on class day if you have to cancel your participation. If you are a no-show (without advance communication) for any three TO Live community classes, this forfeits your ability to pre-register for future classes.
Questions? Contact us by email at education@tolive.com.