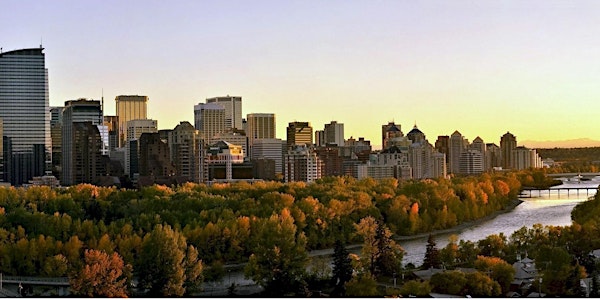 Community Drinks – Special Edition: Alberta Ecotrust's Environmental Gathering!
When and where
Location
Last Best Brewing & Distilling 607 11 Avenue Southwest Calgary, AB T2R 0E1 Canada
Description
Community Drinks: GIVEAWAY Ticket to The Environmental Gathering!
We are pleased to be partnering with Alberta Ecotrust Foundation for our upcoming Community Drinks! We welcome Vicki Stroich, Partner and Community Engagement Director, who will be sharing a few words about the role of arts in the environmental space. Sheri-D Wilson, Calgary's Poet Laureate, will be speaking at Ecotrust's flagship eco-conference in Alberta, The Environmental Gathering, which will be held right here in Calgary on 4th and 5th April! Vida Events is generously sponsoring 1 free ticket (worth $250+) to The Gathering for one lucky Community Drinker – join us for Community Drinks on 6th March at Last Best Brewery for your chance to draw this Golden Ticket!
https://albertaecotrust.com/gathering/
We're excited to relax and recharge at this next Community Drinks - a regular networking space for folks in sustainability, social justice, climate action (and more!) fields right here in Calgary. We've booked a room at the pub; there are limited spaces, so register to confirm your spot! Happy hour rates and individual bar tabs apply.

---
Review of our previous Community Drinks in January!
It was great to meet such interesting and beautiful people who made it out on our first frosty night of January to come to Community Drinks! Over green tea, dark porters, tonic water and some IPAs, conversation flowed across topics from technology and intelligence, Poet Laureates, building tiny homes, metal fabrication, solar-powered music concerts, getting crafty with making home supplies, and arts X sustainability to bring causes into the community.
We got to chat with a communications specialist who talked about hearts and minds, an accountant who works with non-profits who used to live in BC, and others who were excited to be there and just learn about what they could get involved in. We got to know folk doing amazing work connecting the creativity and beauty of the arts and literary fields to the environment, Lisa, a vibrant, hands-on leader in the permaculture community here in Calgary, and Bob, who runs a sustainability meetup group. I had fascinating conversations about the beauty and challenge of fostering kids, the role of technology in connecting collective intelligence, and even coaching "natural" luge!
Community Drinks is all about building community and recharging our batteries to do the hard work that needs to be done, knowing that none of us stands alone. It's about making connections and sharing what we're doing, to cross-pollinate the creative work we're all doing.
Come to our next one on Wednesday March 6th, down at Last Best Brewery - we're looking forward to hearing your story!