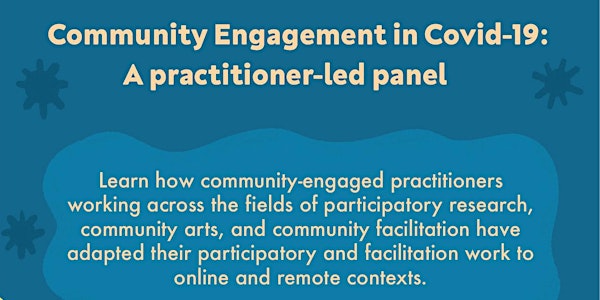 Community Engagement in Covid-19: A Practitioner-led Panel
Join community-engaged practitioners in conversation about adapting participatory work to online and remote contexts.
About this event
Learn how community-engaged practitioners working across the fields of participatory research, participatory visual methods, community arts, and community facilitation have adapted their participatory work and facilitation to online and remote contexts, and the unique ethical and pedagogical opportunities and tensions that arise. There will also be opportunities to network with others.
This event is open to students, community-engaged practitioners, community artists, participatory researchers, and anyone interested in the field.
Speakers will include Ananya Banerjee, Adam Barrett, Jessica Bleuer, Lori Chambers and Khari McClelland, and the event will be moderated by Sarah Switzer. Speaker details can be found below.
The event Zoom link will be sent closer to the date. The event will be close-captioned and recorded.
For registration questions, or to let us know about accessibility needs, please contact naima.raza@mail.utoronto.ca. For questions about the project, please contact sarah.switzer@utoronto.ca.
Flyer created by Andrea Vela Alarcon (@its.allegra)
This event is co-sponsored by the Youth Research Lab at OISE, Gendering Adolescent AIDS Prevention at New College, Neighbourhood Arts Network, the Centre for Community Partnerships, and a group of community-engaged practitioners working across community and academic fields. The event is funded by the New College Initiatives Fund (NCIF) at New College, University of Toronto.
--- Save the date ---
This event is part of a 2-part event series. On May 20, 2021 from 3:00-5:00pm we will launch some audio-visual resources to help practitioners think through remote/online facilitation with communities. We will also present findings from an affiliated study about how community-engaged practitioners are adapting their participatory practice as a result of covid-19. Join us in our community of practice to learn more!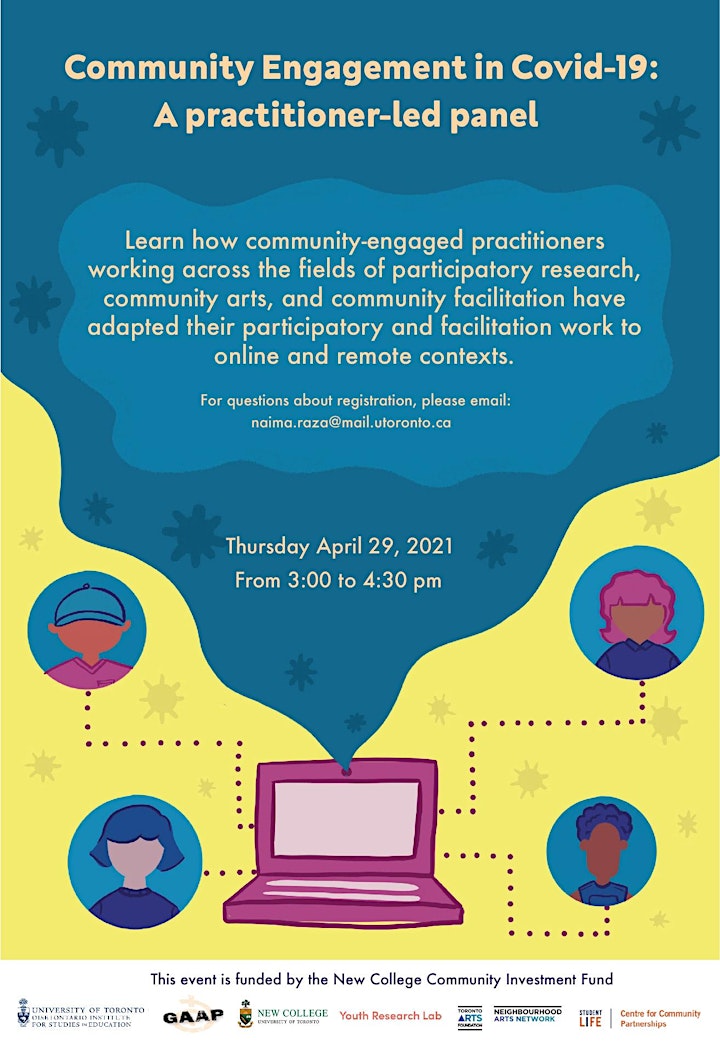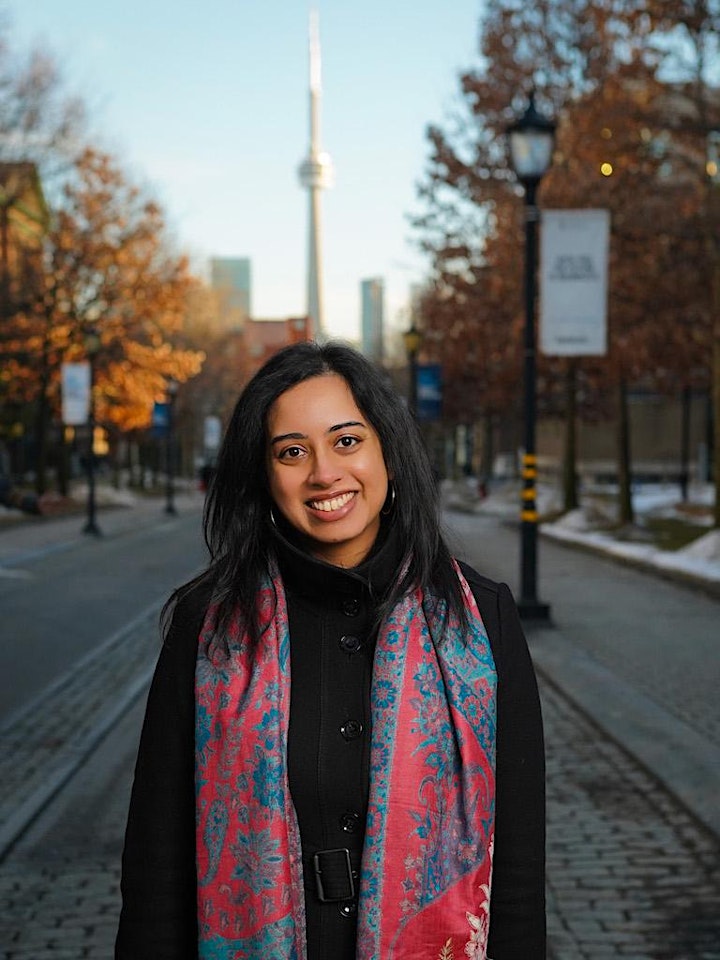 Dr. Ananya Tina Banerjee is Assistant Professor at the School of Population & Global Health, McGill University and Dalla Lana School of Public Health (DLPSH), University of Toronto. She is the founder of the South Asian Health Research Hub a unique program of interdisciplinary research that embeds a strong emphasis on community-based participatory research (CBPR), which is rooted in collaboration and partnership. The current research questions she is pursuing are community-defined problems in the context of the social determinants of diabetes and health equity funded by the Social Science & Humanities Research Council (SSHRC). Engaging with South Asian community partners, she examines epidemiologic trends, conducts qualitative research, designs evidence-based health programs and produces compelling digital stories that integrate multimedia materials including photos, participant voices, drawings, and music to inform policy implementation. She serves as the National Consultant Editor, Social Determinants of Health for the Canadian Journal of Diabetes.
Website: www.southasianhealthresearchhub.com
Twitter: @ananya_tb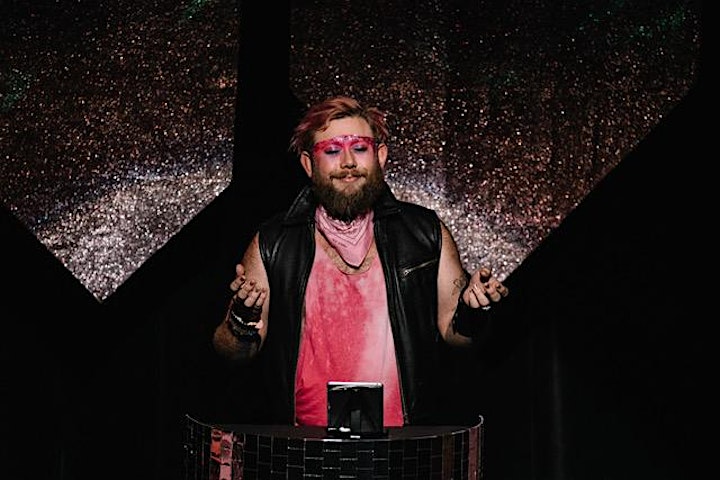 Adam Barrett is the Program Coordinator at East End Arts, a local arts service organization in Toronto. He is also a playwright, performer, producer, and projection designer with 18 years of professional experience in Toronto theatre and more recently community arts. Recent highlights include the creation of "Food4Thought" an at-home arts program for food insecure seniors; producing "The Campfire Project" by Shadowland Theatre (summer 2019); Video designer for "Fences" at the London Grand Theatre (dir. Djanet Sears, 2019); writer, producer, and video designer of "Temple of the Divine Queer" at Buddies in Bad Times for the Rhubarb Festival; producer for Natasha Greenblatt and Rimah Jabr's "Two Birds One Stone" at the Tarragon Workspace. The
Toronto Star said of his projection design for "The Great War" at the Yonge Centre for the Performing Arts in 2016, "Adam Barrett put the video back in VideoCabaret" which is completely untrue, but a pretty damn good quote. Adam is passionate about the importance of diverse stories and perspectives, about long-term sustainability for the arts sector and the artists who make this city a vibrant place.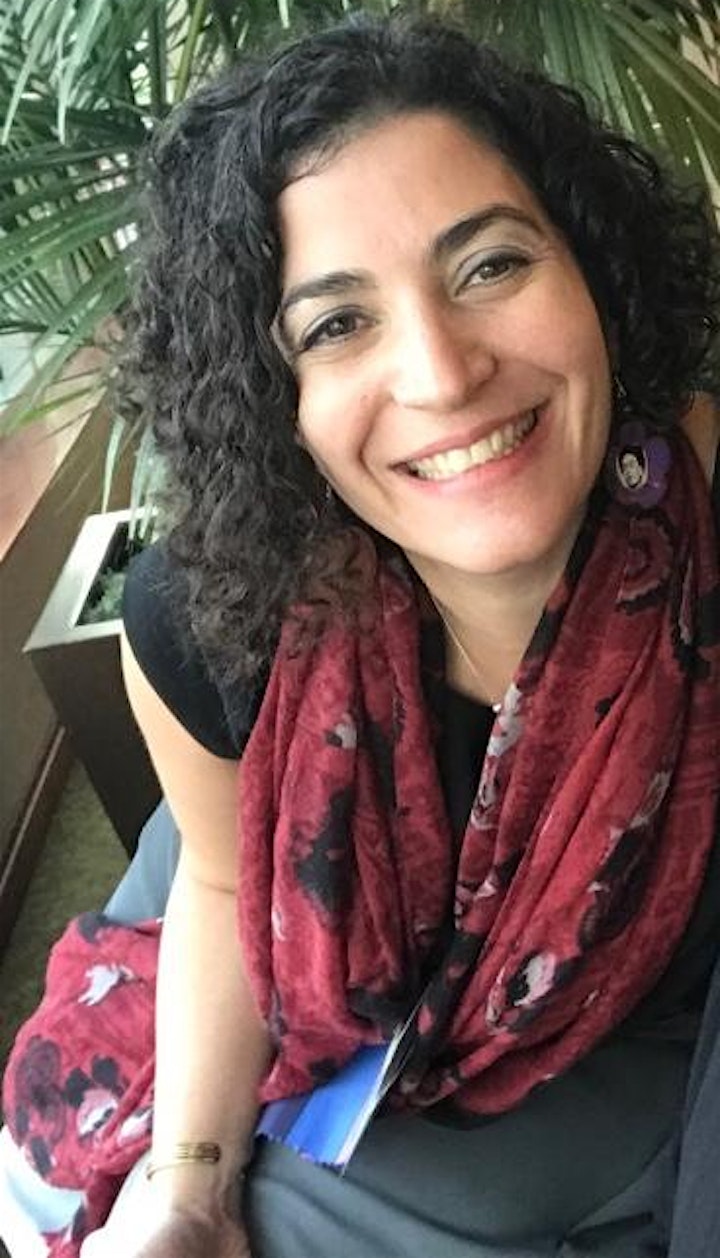 Jessica Bleuer, MA, M.Ed., Ph.D.(c), she/her pronouns, Latinx first generation Canadian and visitor to Tiohtià:ke/Montreal. Jessica is a Registered Drama Therapist in private practice and a tenure-track lecturer and supervisor in the MA Drama Therapy Program at Concordia University in Montreal. A cultural equity consultant and community organizer, Jessica engages in community-based work that centres non-dominant world views and an ongoing examination of power, representation, erasure and what it means to work across difference. She has been facilitating Theatre of the Oppressed workshops for the past twenty-years and is currently focussed on collaboratively addressing microaggressions in various workplace, school-based and community settings.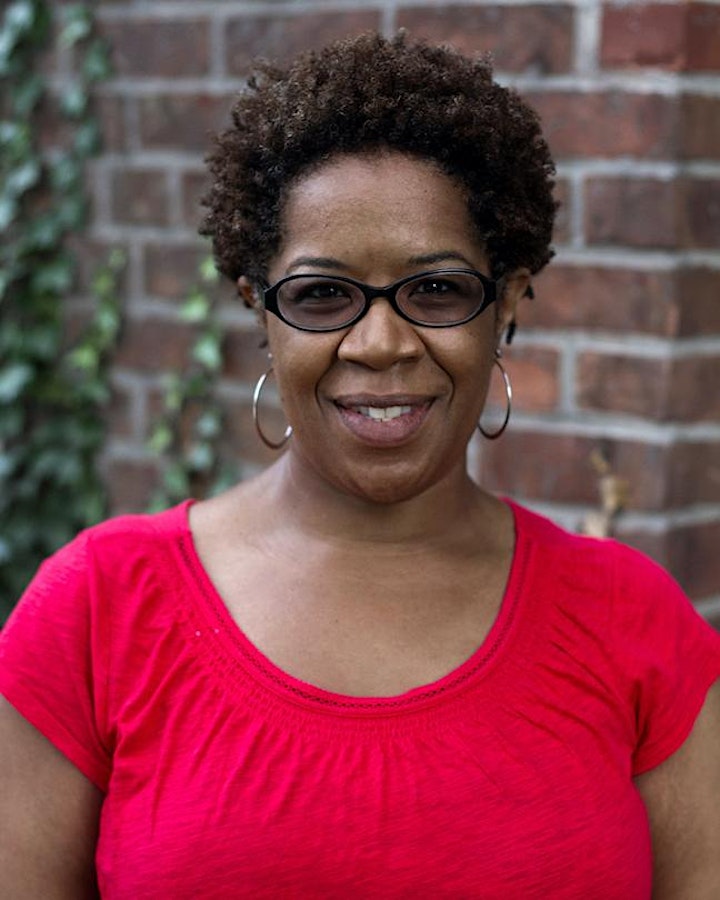 Lori Ann Chambers, Ph.D., is a community health researcher who uses storytelling methods to generate and share knowledge from racialized communities living with or impacted by HIV. She has participated in the Canadian HIV response for over 20 years, working as a volunteer, front-line worker, and researcher. Lori has devoted her recent advocacy to telling the stories of women of African descent employed in AIDS service organizations (ASOs) to better ensuring their self-care and mutual support. In collaboration with community advocates of African descent, she is co-producing "Because She Cares," a narrative project that uses poetry and performance to translates and mobilizes research on AIDS service employment as caring/uncaring work. She currently holds a post-doctoral fellowship at the Factor Inwentash Faculty of Social Work at the University of Toronto.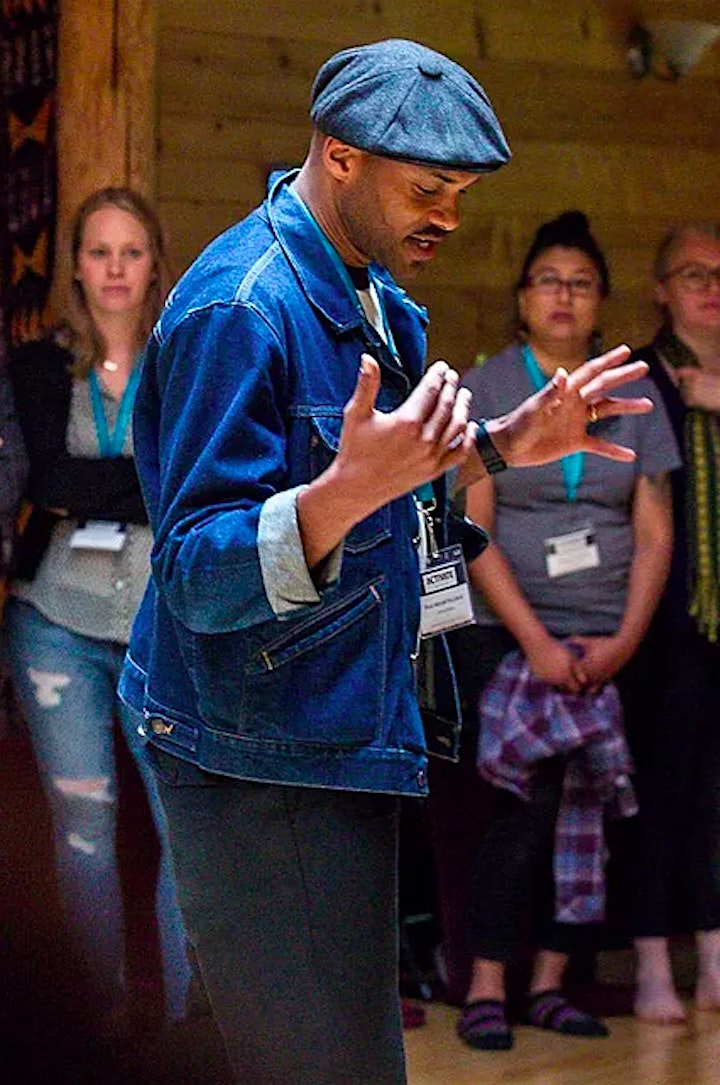 Imaginative. Bold. Genuine. Hopeful.
Khari Wendell McClelland is an award-winning musician and creative facilitator who uses the arts and experiential activities for transformational learning.
Based in Vancouver, Canada, Khari has worked with communities across Africa, Australia, Europe, North America and the Caribbean.
In a world with increasingly complex societal challenges, the need for values-based creative solutions is paramount.
Khari helps youth and adults explore core values and creativity as a means to self-actualization, community building and problem solving.
His approach is warm, insightful and engaging.
For Khari's music, visit khariwendellmcclelland.com.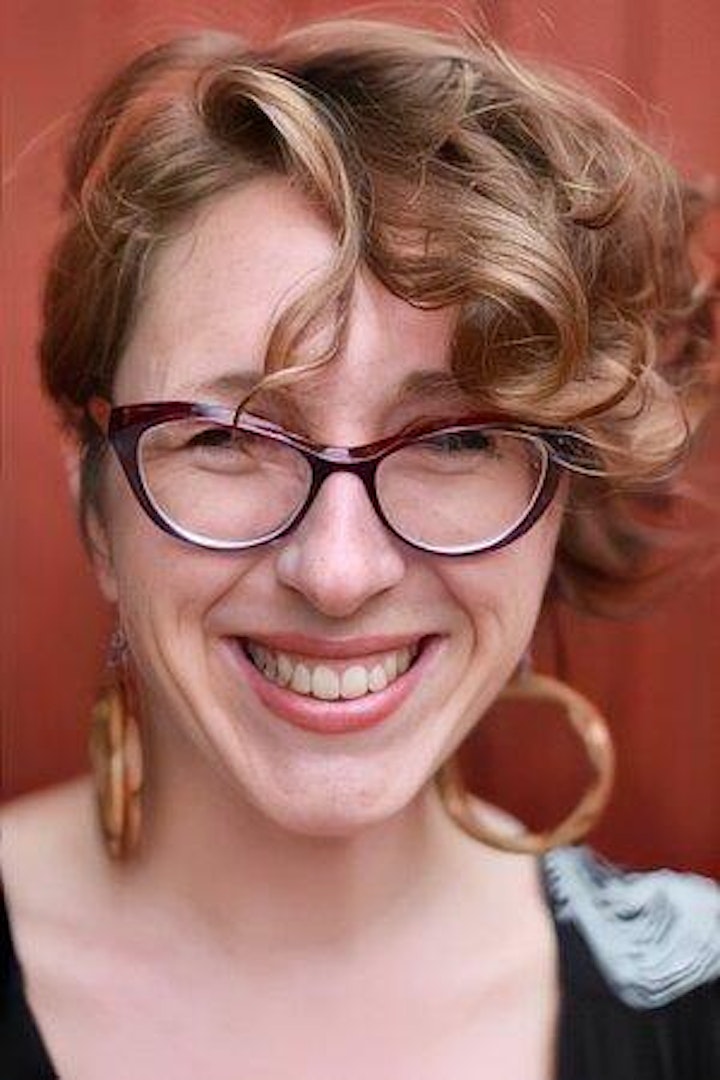 Moderated by Sarah Switzer, Post-doctoral fellow and Course Instructor, OISE University of Toronto / Women and Gender Studies