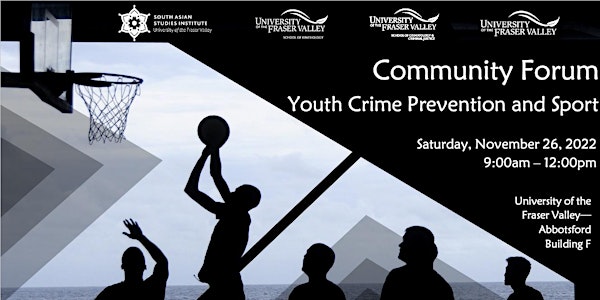 Community Forum on Youth Crime Prevention and Sport
Researchers, practitioners, and community leaders will discuss research and experiences in Youth Crime Prevention, PYD, and Sport.
When and where
Location
University of the Fraser Valley—F Building 33844 King Road Abbotsford, BC V2S 7M7 Canada
About this event
The South Asian Studies Institute and the Schools of Criminology and Kinesiology at the University of the Fraser Valley are hosting an in-person forum on Youth Crime Prevention and Sport. The forum will take place Saturday, November 26, 2022, from 9:00 am to 12:00 pm in F Building, University of the Fraser Valley, Abbotsford Campus. The Forum presents a unique opportunity for researchers, practitioners, and community leaders to come together to discuss their own experiences and to familiarize themselves with the most recent Canadian research on the topic.
Over the last two decades, sport has been used as a 'hook' to get youth's attention and engage them in positive development and crime prevention programs. However, many of these programs have vague rationales and overly ambitious crime prevention and youth development objectives. Although research shows that sport can influence different aspects of one's personality and social setting in both positive and negative ways, the logic behind many sport-based crime prevention programs is still unclear and their impact in terms of crime prevention and violence reduction remains to be established.
To address this perceived gap between current research and practice, we invite you to join a discussion of the most recent research on youth crime prevention and sport. A new book by UFV criminologists Jon Heidt and Yvon Dandurand, Youth Crime Preventing and Sports (Bristol University Press) will be launched during the event (see attached). This half-day Forum will introduce you to some of the most thought-provoking research on sport, positive youth development, and crime prevention. You will meet and engage with some of Canada's leading researchers in that field. The discussion and presentations will focus on emerging successful practices for promoting youth development through sport-based programs for crime prevention purposes.
We hope that you will be able to join us in a discussion of lessons learnt in crime prevention program design and delivery. Together we can find ways to optimize the impact of community investments in sport-based crime prevention programs. Please note that registration for the event is free but space is limited.
Before this discussion forum, you may also wish to watch a Colloquium on Crime Prevention and Sport via zoom on Friday, November 25 from 9 am – 4 pm where experts will present and discuss their research (see Zoom links below) To view Colloquium details you can visit our events page here. https://www.southasiancanadianheritage.ca/youth-crime-prevention-and-sports-research-colloquium/
We look forward to meeting you and having a meaningful dialogue!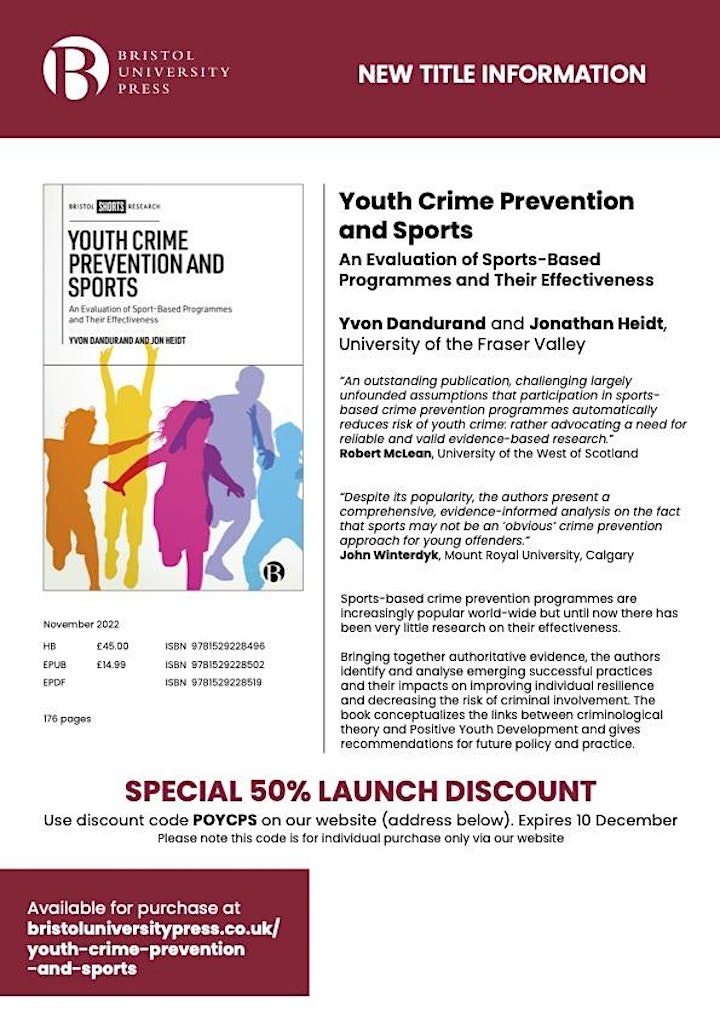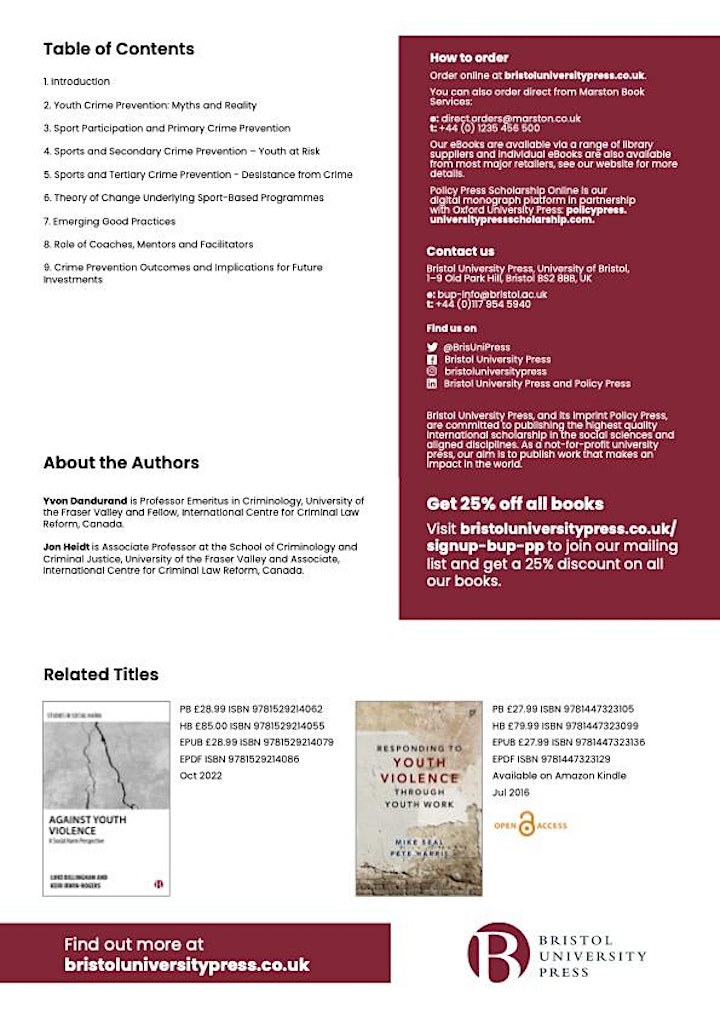 COLLOQUIUM on Youth Crime Prevention and Sport
Nov. 25, 9 am-4:30 pm
https://ufv-ca.zoom.us/j/67239586226?pwd=MkVPVlZuVG9xTCtRcGsvR2g0d3FUUT09
Meeting ID: 672 3958 6226
Passcode: 301575
Please note, this Zoom link is for viewing only—there are no interactions with speakers on this day.
FORUM on Youth Crime Prevention and Sport
Nov. 26, 9 am-12 pm
https://ufv-ca.zoom.us/j/64635237361?pwd=NWwydk9VdVNJWm01SG80MS9GUWlWdz09
Meeting ID: 646 3523 7361
Passcode: 691833
Please note, this forum is discussion based; feel free to participate over Zoom.