Community Foundation of Mississauga Granting Information Session
Description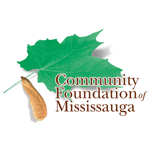 Join the Community Foundation of Mississauga for our first ever Grant Information Session. This will be a brief but informative overview of everything the Foundation has to share about our granting round, which opens on March 1, 2018.
Where: Riverwood Conservancy | Chappell House, Parker Room | 4300 Riverwood Park Ln.
When: February 21, 2018 at 1:45 p.m.
What: Granting Information Session
Agenda
1:45 p.m. - Arrival
2:00 p.m. - Welcome
2:05 p.m. - About the Foundation
2:15 p.m. - Fund Information and Fund Types
2:25 p.m. - Grantee and Project Qualifications
2:35 p.m. - Application Overview
2:45 p.m. - Questions
3:00 p.m. - Adjournment
The Community Foundation of Mississauga is happy to provide this opportunity to any organization considering applying to our granting round in 2018. Due to limited capacity we ask that only one person representing your organization, charity or project attend this information session.
For more information please contact:
Amir Majid | Manager, Grants and Community Initiatives | Community Foundation of Mississauga | amajid@cfofm.org | 905-897-8880 x 227
Thank you!