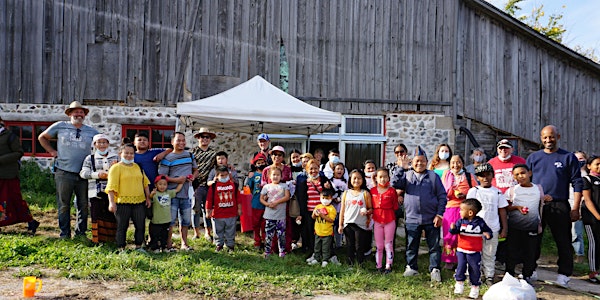 Community Harvest Days 2022
Suitable for all ages. Get outside, meet people, & contribute to your community!
When and where
Location
Bela Farm 5750 6th Line Erin, ON N0B 1Z0 Canada
About this event
Sign up for one of our Community Harvest Days!
Over 15,000 people in our region cannot afford enough good food. This puts them at higher risk of experiencing chronic diseases that are related to malnutrition such as stroke, heart disease, diabetes, anxiety, and depression.
You can help! It takes a community to feed a community. Each year, hundreds of volunteers help Everdale grow fields of fresh food for community members in need. In 2020 and 2021, 456 volunteers helped harvest over 140,000 lbs of food!
Come to Everdale Farm this fall for an afternoon of harvesting . You'll be glad you came. Suitable for all ages and abilities.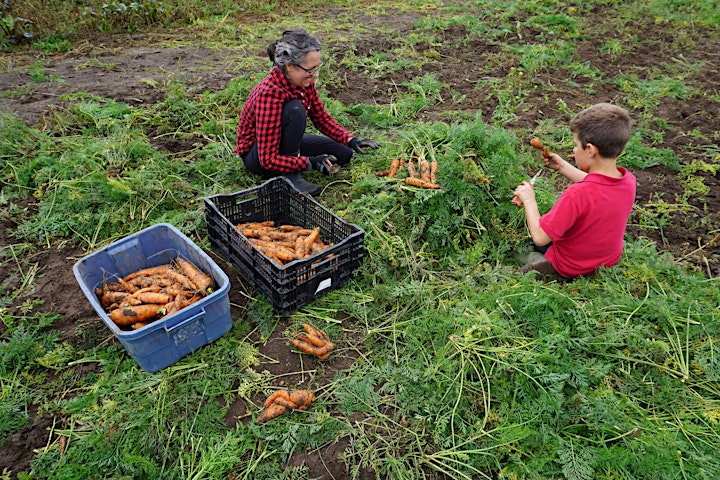 What to expect at a Community Harvest Day
🥕 Each event is 4 hours long. This is enough time to harvest lots of food for community members in need, take some well-deserved breaks, make some new friends and enjoy the day in a beautiful farm setting!
🥕 Please bring weather-appropriate clothing, water bottle, and be prepared to follow current public health guidelines for COVID.
🥕 No gardening or farming experience required.
🥕 We provide work gloves, hot drinks, and light snacks.
Directions: The harvest fields are not at Everdale's main farm property. They are a minute down the road at Bela Farm, 5750 Sixth Line, Erin Township. Follow the signs.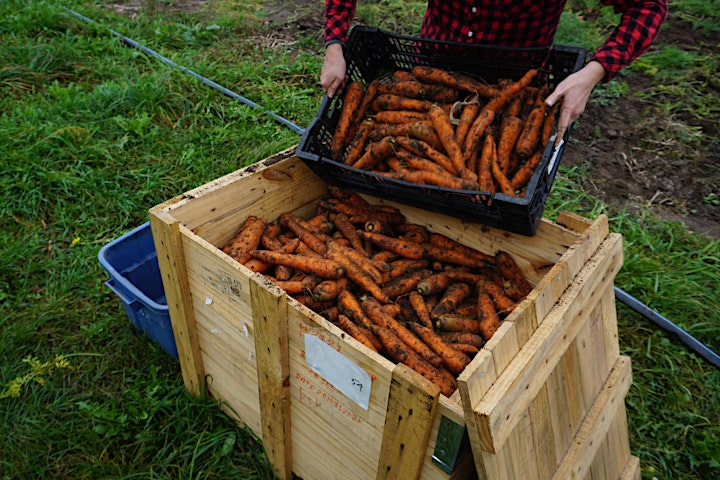 An EVENT BRITE RESERVATION is REQUIRED to reserve your spot. Limited space available. Tell your friends!
🥔 Saturday, Sept 24, 1-5pm
🥕 Tuesday, Sept.27, 1-5pm - sponsored by the Co-operators *** rescheduled due to rain
🥔 Sunday, Oct 2, 1-5pm
🥕 Tuesday, Oct 4, 1-5pm **rescheduled from Sept.27 - sponsored by the Co-operators
🥔 Sunday, Oct 16, 1-5pm - partnered with Southwest Ontario Aboriginal Health Access Centre
🥕 Saturday, Oct 22, 1-5pm
🥔 Sunday, Oct 23, 1-5pm - partnered with Southwest Ontario Aboriginal Health Access Centre
🥕 Saturday, Oct 29, 1-5pm
🥔 Sunday, Oct 30, 1-5pm - sponsored by Harcourt United Church
🥕 Saturday, Nov 5, 1-5pm
🥔 Sunday,Nov 6, 1-5pm