Suitable for all ages. Get outside, meet people, & contribute to your community!
About this event
Every year, Everdale grows fresh food for community members in Guelph-Wellington who don't have enough. The food is distributed by The SEED (a food project of Guelph Community Health Centre) and 13 other food-provision agencies in Guelph-Wellington.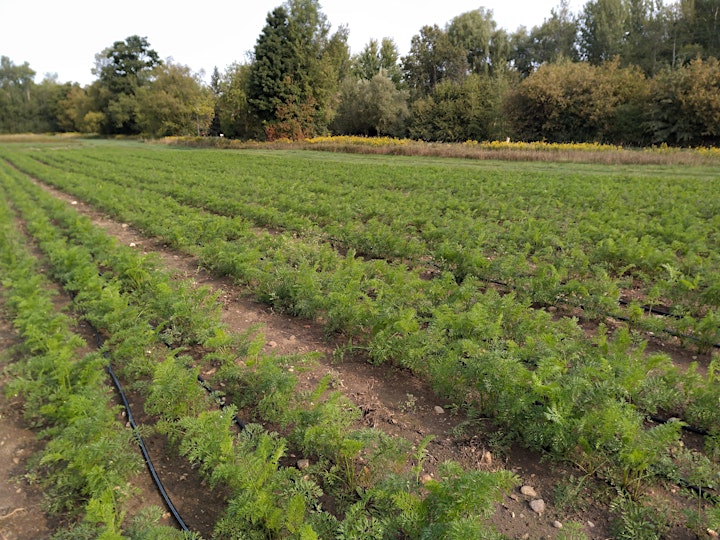 It's harvest season, and we need your help! Everdale and The SEED invite you to join us for Community Harvest Days, co-hosted by both organizations at Everdale. We have carrots, potatoes, beets, squash and more waiting to be pulled out of the fields! In 2020, 207 volunteers helped us to harvest 70,450 lbs of food. This year our goal is 100,000 lbs! Come on out and help us reach this goal!
What to expect at a Community Harvest Day:
🥕 Each event is 4 hours long. This is enough time to harvest lots of food for community members in need, take some well-deserved breaks, and enjoy the day in a beautiful farm setting!
🥕 Please bring weather-appropriate clothing, water bottle, and mask.
🥕 No gardening or farming experience required.
🥕 We provide work gloves, hot drinks, light snacks, and volunteer swag.
🥕 Children are more than welcome to help with the harvest! We do not have child-specific activities planned for these days.
Directions: The harvest fields are not at Everdale's main farm property. They are a minute down the road at Bela Farm 5750 Sixth Line, Erin Township. Follow the signs.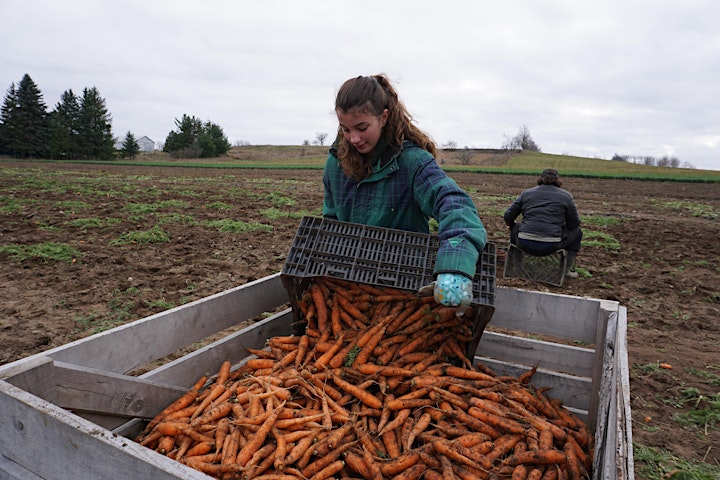 An EVENT BRITE RESERVATION is REQUIRED to reserve your spot. Limited space available. Tell your friends! Here are the harvest dates:
🥔Fri Sept 24, 1-5pm
🥔Sat Sept 25, 1-5pm: Sponsored by Dillon Consulting Limited's Kitchener office
🥔Fri Oct 1, 1-5pm
🥔Fri Oct 8, 1-5pm
🥔Sat Oct 9, 1-5pm
🥔Fri Oct 15, 1-5pm
🥔Sat Oct 16, 1-5pm
🥔Fri Oct 22, 1-5pm
🥔Sat Oct 23, 1-5pm: Sponsored by TD Canada Trust's branch at 350 Eramosa Road, Guelph!
🥔Fri Oct 29, 1-5pm
🥔Sat Oct 30, 1-5pm
🥔Fri Nov 5, 1-5pm
🥔Sat Nov 6, 1-5pm
*each harvest day includes an hour after the main harvest event for socializing (4-5 p.m.)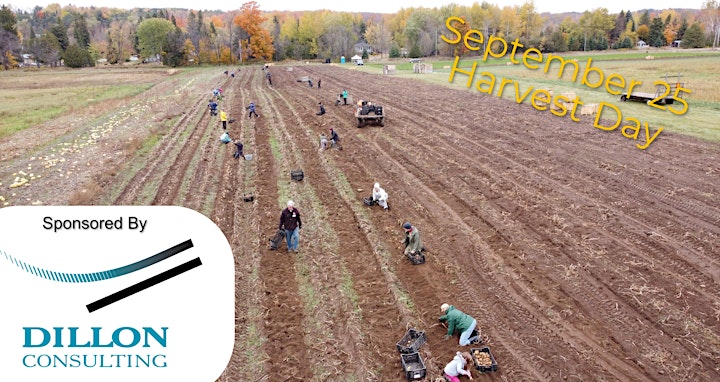 Organizer of Community Harvest Days at Everdale Farm