A great way to get outside, meet people & contribute to the well-being of your community. Suitable for all ages.
About this Event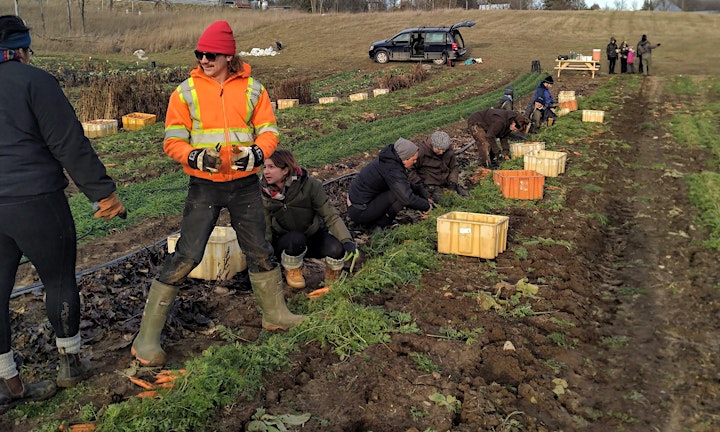 We need your help to get the harvest out of the fields!
This year, as part of the Good Food Project, Everdale is growing 40 tonnes of fresh food for community members in need. The food is grown by Everdale and then distributed by The SEED and by other food provision agencies, such as East Wellington Community Services.
What to expect when you volunteer at one of our Community Harvest Days.
🥕 Directions: The harvest fields are not at Everdale's main farm. They are a few minutes down the road at Bela Farm, 5750 Sixth Line, Erin Township. Follow the signs.
🥕 Each Harvest Day is 4 hours long – enough time to harvest lots of food for community members in need, take some well-deserved breaks, and enjoy the day in a beautiful farm setting!
🥕 Everything COVID-compliant. Lots of room for physical distancing in our beautiful fields. Masks required when physical distancing can not be maintained. Hand sanitizer in the fields and at the refreshment area in the barn.
🥕 Please bring weather-appropriate clothing, water bottle, and masks. Transportation to the farm is required.
🥕 No gardening or farming experience required.
🥕 We provide work gloves, hot drinks, light snacks, a warming fire, and volunteer swag.
EVENTBRITE RESERVATION REQUIRED to reserve your spot. Limited space available for each date. We want to make sure that have enough people to get the harvest done, while not exceeding our capacity (currently 25 volunteers max.) to be COVID-compliant and to effectively train and support volunteers. If you can no longer attend a harvest day, please cancel your reservation or let Farmer Jon know (jonathan.harris@everdale.org) so we can move your reservation onto those on the waitlist.
Here are the harvest dates
🥔 Friday September 25, 1-5 pm
🥔 Saturday September 26, 1-5 pm
🥔 Friday October 2, 1-5 pm
🥔 Saturday October 3, 1-5 pm
🥔 Sunday October 18, 1-5 pm
🥔 Friday October 23, 1-5 pm
🥔 Saturday October 24, 1-5 pm
**Newly added
🥔 Friday October 16, 1-5 pm
🥔 Friday October 30, 1-5 pm
🥔 Friday October 31, 1-5 pm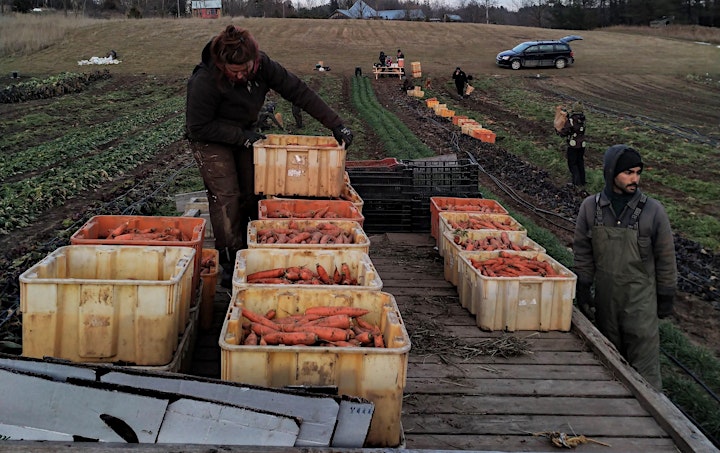 Thank you to our amazing Good Food Project partners!
Bela Farm & The Emerald Foundation
Our Food Future - City of Guelph / County of Wellington
10C Shared Space & Harve$t Impact Fund
United Way Guelph-Wellington-Dufferin
Guelph Community Foundation
Canada Summer Jobs – Employment and Social Development Canada
Community Food Centres of Canada
Local Food Infrastructure Fund – Agriculture and Agri-Food Canada
TD Friends of the Environment
Walmart Foundation
Patagonia