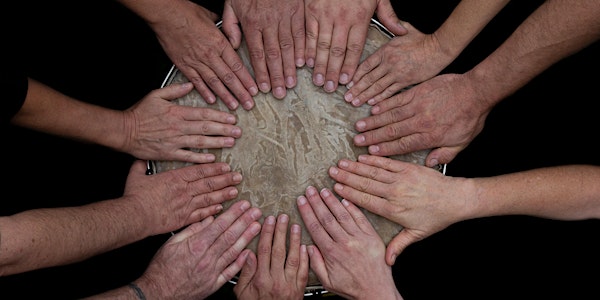 Community Heart Sound Healing Ceremony
An evening of sound ceremony, energy healing and community connection
When and where
Location
The Sound Temple - Cedarbre SW Calgary Cedarbre SW Calgary Calgary, AB T2W 5G1 Canada
About this event
Are you called to embody the compassion of your inner Buddha nature?
Has music and sound been a place of medicine and healing for you?
Are you feeling this is the year for significant personal growth and transformation?
What if there was a powerful practice that brought all these together in a heart-centred community?
The Community Heart Sound Healing Ceremony returns monthly, Saturday, January 21st!
Join us for a monthly evening of intentional sound-making. We utilize the breath, voice, instrumentation, and deep listening to give and receive improvised soundscapes for members of the community who wish to receive support. A soundscape can combine the drone of didgeridoo, angelic celtic harp, ambient instruments like chimes, frame drums, and a choir of loving voices. This soulful practice contributes to our compassionate nature and natural desire to contribute to each other's well being (physical, emotional, spiritual).
Note these ceremonies beautifully combine all levels of musical experience!
This evening is facilitated by harpist Eily Aurora and didgeridoo player Trevor Uruski. Together, they weave together decades of intuitive musical training to create a heart- connected experience of the new earth we all know is possible.
Bring your instruments and a snack to share!
Please Note: This is a no-substance event. Music is our medicine together!
Upcoming Monthly Sound Ceremony Dates (second last Saturday of the month)
Saturday, January 21st, 6:30 pm - 10:00 pm
Saturday,February 18th, 6:30 pm - 10:00 pm
Saturday, March 18th, 6:30 pm - 10:00 pm
Saturday, April 22nd, 6:30 pm - 10:00 pm
Saturday, May 27th , 6:30 pm - 10:00 pm
Our Sacred Space
Our Ceremony happens in The Sound Temple, where Eily and Trevor live in SW Calgary Cedarbre. The address will be given to you upon registration.
--------------------------------------------------------------------
About Eily Aurora
Eily Aurora is a singer/songwriter, harpist, Harp Faery Clown, and social innovation facilitator based in Calgary, Canada. Performing across stages in North America for over a decade, Eily Aurora's second CD, A Journey of the Heart, was released in 2018. With a passion to support mental health, she founded the Home Shall Be Here project in 2019, which toured concerts and music workshops to 14 communities across western Canada.
In 2020, she designed creative and participatory methods for mental wellness at cSPACE King Edward Arts Hub in Calgary as a member of Alberta Social Innovation Connect's Community Catalyst Program. As a systemic constellations facilitator, Eily has presented internationally with her work with sound and embodied inquiry.
As an Artist Composer in Residence with SIX Wayfinder, her project, The Song of Nature, inspires reconnection with the natural world through meditations with live plant music.
www.eilyaurora.com
www.instagram.com/theharpfaery
About Trevor Uruski
Trevor is a didgeridoo performer, teacher and sound therapist. Soundscape and vocal artist, spiritual poet, friend and guide. Spiritual aspirant of several years now sharing the fruits of his labor through music, presence, word and sound. Seeker and collaborator for individual and social healing projects and spiritual awakening.
https://www.facebook.com/DidgeTherapybyTrev/