Public Speaking + Leadership + Personal Growth
About this event
The first advanced club in Burnaby, BC. As an advanced club, all our members have already completed level 2 of at least one path in the Toastmasters Pathways program, achieved Competent Communicator (CC), or achieved Competent Toastmaster (CTM).
CIS meets about once (or twice) a month, generally every 2nd and 4th Tuesday of each month, from 7 to 8:30 pm PDT.
Our format is modified to focus on prepared speeches, strong evaluations, and intriguing table topics!
One of our goals is to provide high-quality and constructive feedback to speakers/members to ensure they can further develop their speaking skills. We can achieve this goal because many of our members have been long time members of Toastmasters and CIS, and have won various speech contests at the various contest levels.
Learn more here: https://cis.toastmastersclubs.org/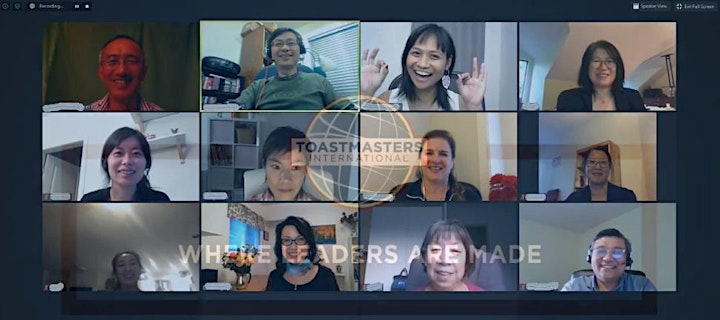 We are currently meeting online due to physical meeting restrictions at:
https://bit.ly/cis-mtg