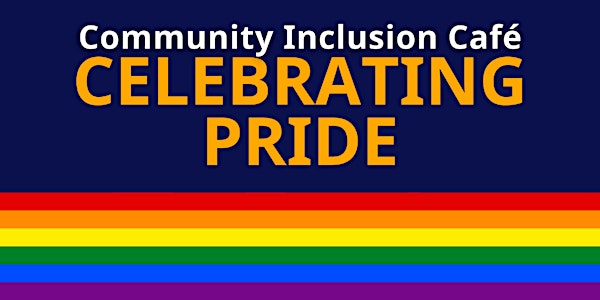 Community Inclusion Café-Connect with neighbours through Pride celebrations
Listen to Jessica Scalzo discuss ways your Leagues can celebrate Pride and create inclusive spaces for all gender identities.
About this event
Jessica will be providing:
tips for getting involved in hosting Pride celebrations;
things to consider when running programming;
simple ways to signal to the community that the League is an LGBTQ2A+ ally.
Leagues will have a chance to ask questions and brainstorm ideas for Pride events. We also welcome Edmontonians and community members to attend and share what sorts of pride events they'd love to see at their local Community League.
About Jessica Scalzo
Jessica is a passionate advocate for social justice and has devoted her professional life to building communities that are safe, welcoming and inclusive for all people. She has a background in K-12 education and professional development, focusing on equity, diversity and human rights. Jessica is currently the program coordinator for the Centre for Sexual and Gender Diversity at MacEwan University.
About the Community Inclusion Café
The Community Inclusion Café is a meetup space to discuss successes and challenges related to inclusion and allyship within Edmonton's Community League movement. The format follows a Community League, community member or organization giving a brief overview of a topic, as identified by Leagues, followed by informal discussion among Leagues facilitated by the EFCL.