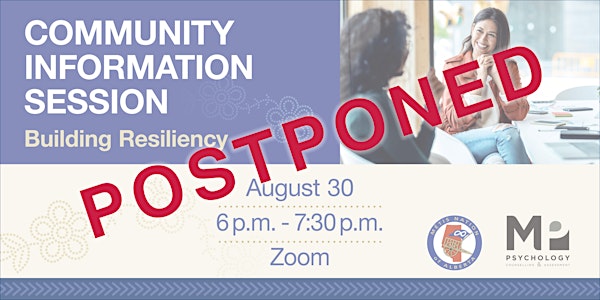 Community Information Session: Building Resiliency
Learn to weather life's ups and downs at our upcoming Community Information Session with MP Psychology!
About this event
Participants of this seminar will learn strategies to build resiliency and foster a growth mindset, not only in themselves, but also in others around them.
Tuesday, August 30
6 p.m. – 7:30 p.m.
Zoom
Presenter:
Kim Sinkovics is excited to be working as a facilitator for the Métis Nation of Alberta. She is a Métis mother of four, and is passionate about working with children, adolescents, and families. She has been working in the family support field for 15 years. For the past four years, she has provided school-based mental health services. She offers a genuine concern for the well-being of people, empathy, and understanding the struggles of others.