Come Meet Your Neighbours, and Explore the Unknown Waters In Our City
About this event
Learn about the history and ponder the future of Black Creek and Lavender Creek, as we search for other buried streams right here in our neighbourhood.
Refreshments and snacks will be served at 1:30 with walk starting promptly at 2:00
Free family oriented and safe outdoor activity with all welcome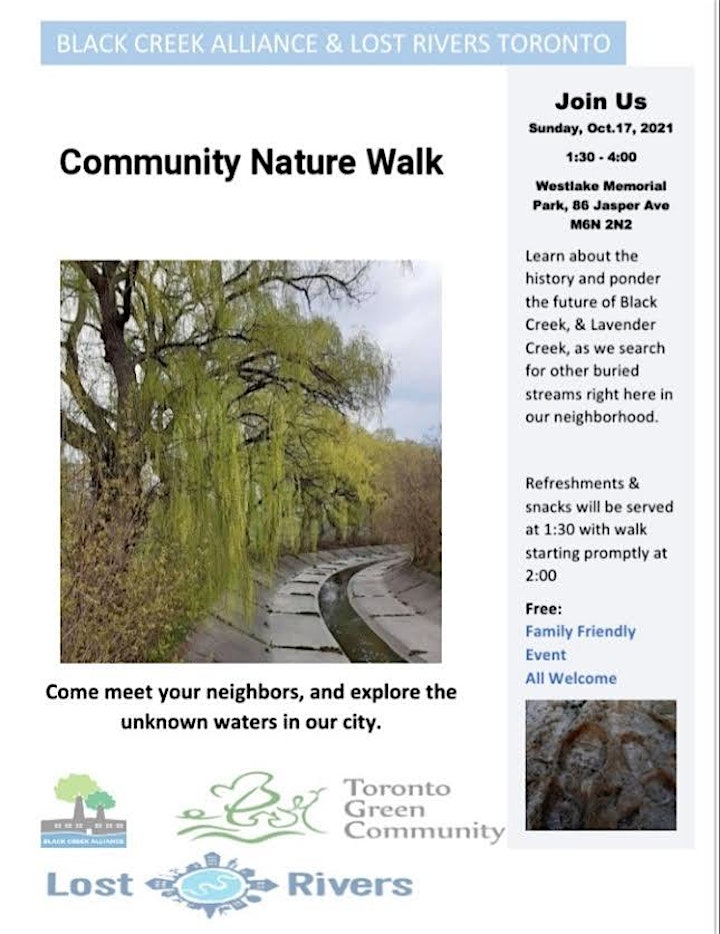 Organizer of Community Nature Walk w. Black Creek Alliance
The objective of Lost River Walks is to encourage understanding of the city as a part of nature rather than apart from it, and to appreciate and cherish our  heritage. Lost River Walks aims to create an appreciation of the city's  intimate connection to its water systems by tracing the courses of forgotten  streams, by learning about our natural and built heritage and by sharing this  information with others.