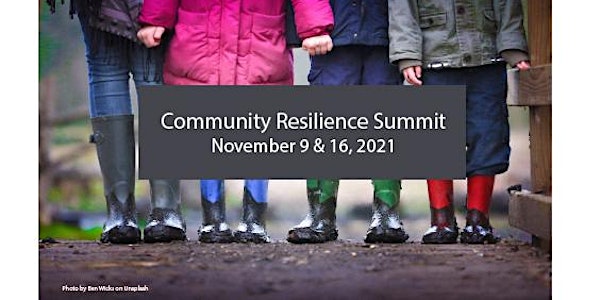 Community Resilience Summit
Join us at the Community Resilience Summit, with Keynote Dr. Michael Ungar
About this event
Thriving communities with strong local economies don't happen by accident. They happen when community members come together to share ideas and collaborate on solutions. Community leaders, municipal partners, charitable organizations and the business community play a big part in a community's success.
Toward Common Ground and our community partners invite you to join us at the first Community Resilience Summit to help create a more resilient community where everyone has the opportunity to thrive.
Day 1 (November 9, 2021, 8:30AM-12:00PM) is intended for people who live and/or work in Guelph and Wellington County and for Alliance for Healthier Communities members from across Ontario.
Day 1 will be an opportunity to learn about:
Resilience - what it is and isn't and how it plays a protective role during difficult times
How adversity can be prevented and addressed and resilience can be built through economic and social policy, programs and interventions and community action
We will hear from:
Keynote speaker, Dr. Michael Ungar will show that resilience is much more than our personal capacity to overcome adversity. It is instead a reflection of how well individuals, families, employers and communities work together to create opportunities for people to navigate their way to the resources they need for well-being.
Panelists who will share an understanding of what adversity and resilience mean from three diverse perspectives.
Participants will have an opportunity to ask questions.
Day 2 (November 16, 2021, 8:30AM-12:00PM) is intended for people who live and/or work in Guelph and Wellington County. A separate event for Alliance members is scheduled for December 8, 2021, with more details to follow.
Day 2 will be a chance to roll up your sleeves and learn about:
What community leaders are currently doing to build a resilient community
The role you play in nurturing resilience to build a strong community
We will feature stories from local community leaders about what building resilience looks like when we embed it into business models, upstream prevention, and/or communities in Guelph and Wellington County.
We recommend anyone attending Day 2 also attend Day 1 or watches the recorded session. The recording of Day 1 will be available for registered participants between November 10 and 20, 2021.
Links to participate in the Summit will be sent in a separate email to all registered participants.
If you need accessibility support to participate fully in this event, please email gwacescoalition@gmail.com.
For up to date information about the Community Resilience Summit, click here.