Multiple Dates
Community Space - The Financial Literacy Program for the Black Community
Community Space Financial Literacy Program Black Youth and Young Adults - Saturdays at 10:00 AM
About this Event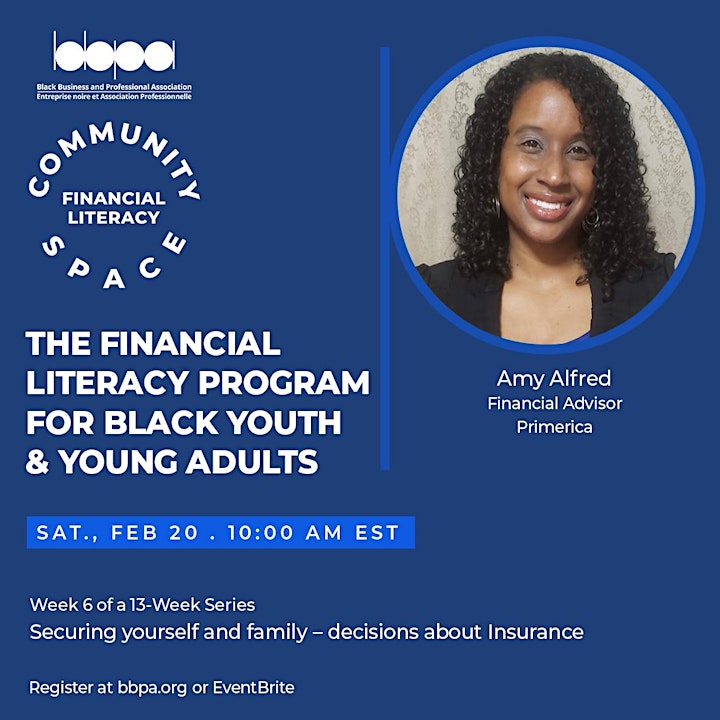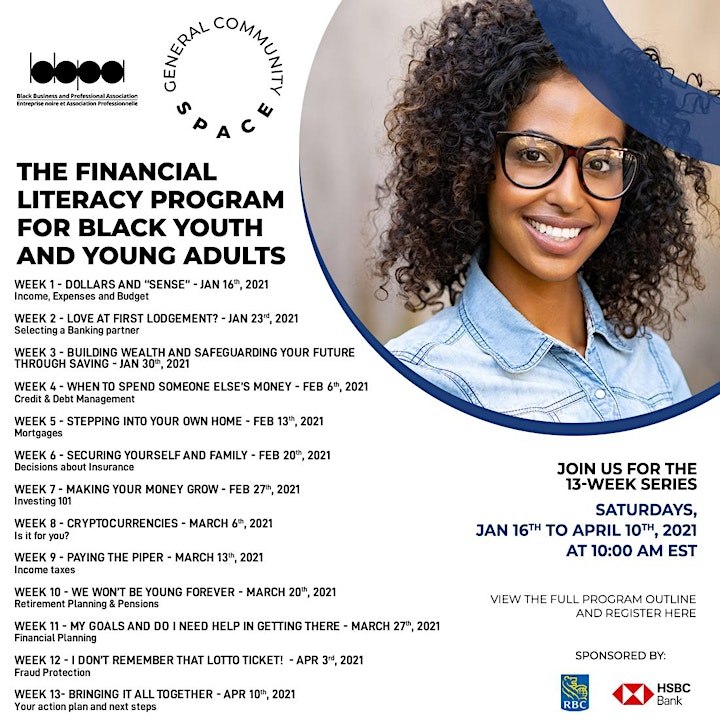 The Black Business & Professional Association is presents Community Space.
A safe space for Black Youth and Young Adults to learn how to build their wealth, make smart financial decisions and position themselves for long term success.
The 13-week program will cover:
• Dollars and "Sense" - Income, Expenses and Budget
• Love at first lodgment? Selecting a Banking partner
• Building wealth and safeguarding your future through Saving
• When to spend someone else's money - Credit & Debt Management
• Stepping into your own home - Mortgages
• Securing yourself and family – decisions about Insurance
• Making your money grow – Investing 101
• Cryptocurrencies - Is it for you?
• Paying the piper - Income taxes
• We won't be young forever - Retirement Planning & Pensions
• My Goals and Do I need Help in Getting there - Financial Planning
• I don't remember that lotto ticket! Fraud Protection
• Bringing it all together – Your action plan and next steps
Participants will receive a certificate of completion at the end and be positioned to thrive financially with the tools needed to make sound financial decisions.
When: Saturdays at 10am EST
Period: January 16th to April 10th, 2021
Where: Zoom
Register now - Zoom Details shared once registered.