Join us for low impact cardio class full of inspiration, music, and fun.
About this event
To celebrate Mental Health Awareness Month we are throwing a community work out party. Please bring your own yoga mat and towel.
Come early for a chance to win self-care prizes. Salads provided by Sweetgreen.
Hosted by Luminous Minds Founder, Marissa Thompson
Workout by Trainer Heather
Sounds by DJ Shari Shades
Social distancing will be enforced.
Suggested donation: $20, but pay what you can.
Donations will support the Luminous Minds Community Fund. Luminous Minds is a community wellness initiative created for Black and Brown folks to talk about the state of mental health. Our mission is to transform lives by planting seeds of mindfulness, liberation and self-empowerment.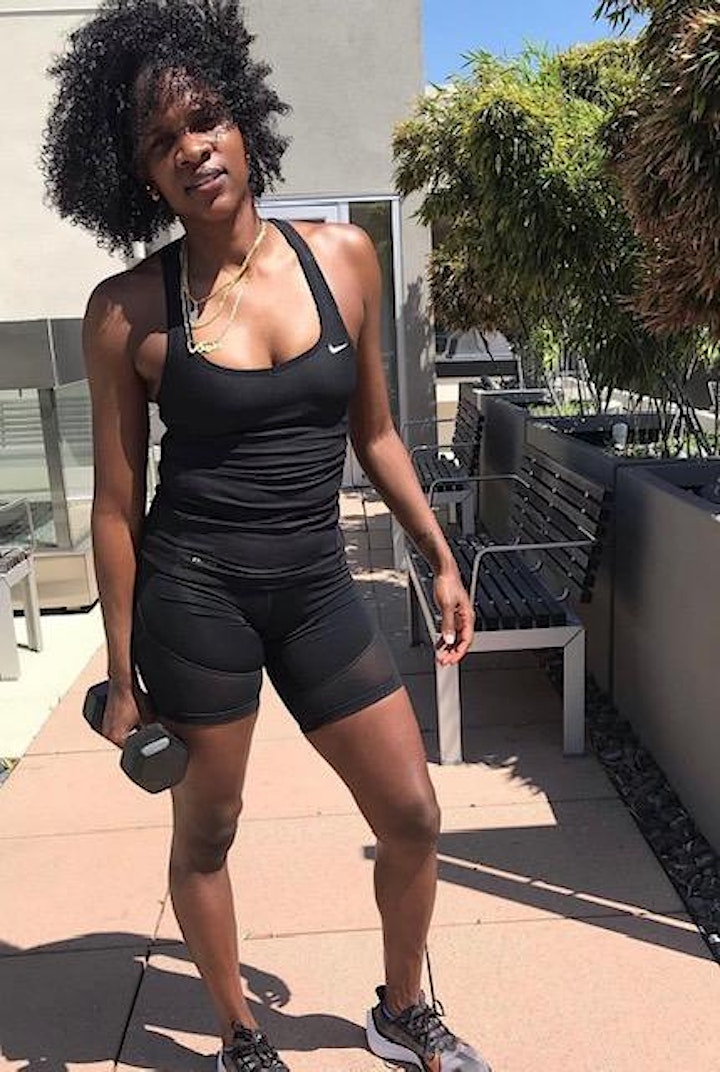 Heather "Trainer Heather" Sutherland, is a Los Angeles native, who was born in Brooklyn, New York and raised in Belize City until she was 8 years old. As a child living in Belize, her love for sport grew when she discovered basketball. After relocating to Los Angeles in 1994, her continued love for all things sport sparked her desire to further her knowledge about sport. She studied Kinesiology in college and became a physical education teacher 2 months after graduation. Due to budget cuts, she was laid off. During her time off, she frequented gyms and soon realized that her passion for sport could translate into fitness and allow her to impact lives through this. She started her personal training journey in 2010 with 24 hour fitness in Lancaster, Ca. Soon after, she became nationally certified through the National Academy of Sports medicine and holds multiple certifications that qualify her to teach anything from water aerobics to spin class. In 2018, Heather started Empire Training Academy to bring wellness to meet you where you are. She desires to bridge the gap between accessibility and cost. Her ultimate goal is to create experiences through fitness. Experiences such as Trap Boot Camp, Betty Boot Camp and Los Angeles Fitness Festival, where music, culture, and fitness collide. Her philosophy is to live a life of purpose that is seen, not heard. As such, she educates and inspires her clients through action.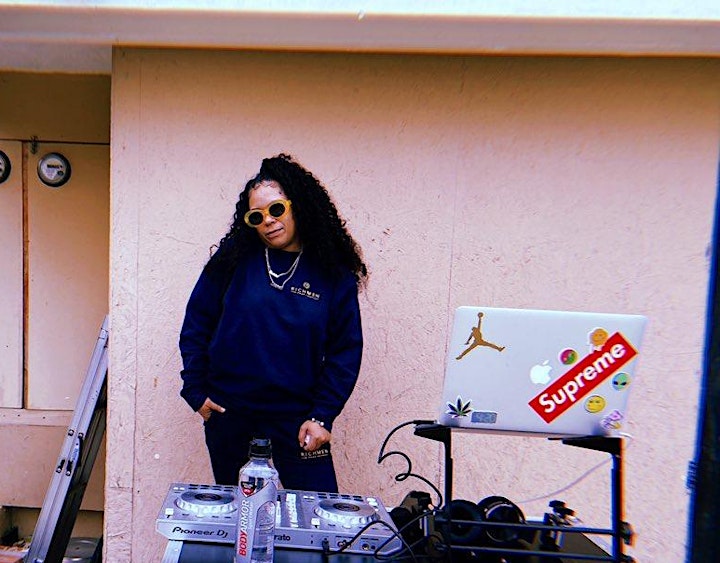 Born and raised In the real Los Angeles not the LA they portray on TV. Sharishades is known in the city for wearing her Shades blocking out the sunrays and negativity! Also goes with her vivacious personality. New to the DJ scene but making a name for herself as she started creating DJ mixes on SoundCloud. She is determined to make a name for herself and to add to the female DJ plate. She plans on incorporating her personality into a craft where she can be in her true element. What she may lack in experience, she makes up for in curating the perfect VIBE for any soirée! You can find her curated playlists here.