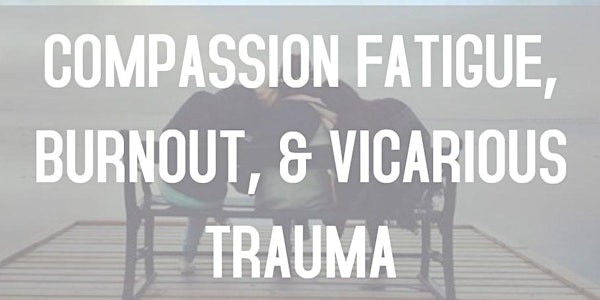 Compassion Fatigue, Burnout, and Vicarious Trauma
This is a capacity-building workshop where you'll learn about compassion fatigue, burnout, trauma, and tons of capacity-building strategies!
About this event
"The expectation that we can be immersed in suffering and loss daily and not be touched by it is as unrealistic as expecting to be able to walk through water without getting wet."
 ~ Rachel Naomi Remen,  Kitchen Table Wisdom 
***
ABOUT THE COMPASSION FATIGUE WORKSHOP
Do you feel like you're running on empty? Compassion Fatigue is known as the cost of caring. We like to look at it as a call to rest. But, it's more than that. When we understand there is a cost to caring it's important for us to practice self-care. But, self-care alone is not enough. We also need to consider how to reduce vicarious trauma and reclaim capacity.
Based off the work of registered Psychotherapist. and renowned speaker, Françoise Mathieu, Compassion Fatigue addresses the impact of burnout, and vicarious trauma. And how to get back to a place where we function out of a healthy capacity.