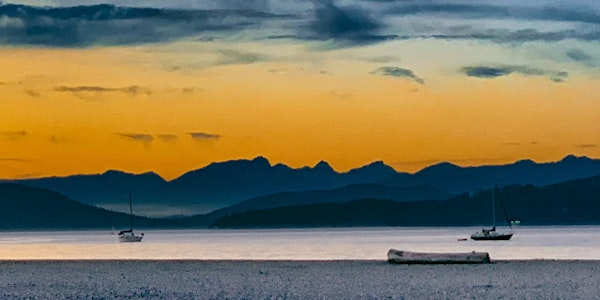 Compassion & Silence: Trauma-informed Practices in
We're excited to welcome Orah Chaye to our Fall 2022 Conference!
When and where
Location
Victoria Edelweiss Club 108 Niagara Street Victoria, BC V8V 1E9 Canada
About this event
Welcome to Frog Hollow's Fall 2022 Conference!
We are absolutely thrilled to host our Fall Conference for the first time in Victoria, BC. We're looking forward to bringing our conference to our colleagues from the Island, and hope that colleagues from other communities will join us too.
Our Fall Conference has received generous financial support from Westcoast Childcare Resource Centre and the Provincial Government, allowing us to reduce ticket prices by 80% – from $300 to $60 each!
Frog Hollow Fall 2022 Conference
Compassion & Silence: Trauma-informed Practices in Early Years Spaces
Date: October 21– 22, 2022
Time: 9:30 AM - 3:30 PM both days – registration opens at 9 AM
Location: Victoria Edelweiss Club: 108 Niagara St, Victoria, BC
Cost: Reduced fees: $60 for both days
Breakfast & Lunch is provided
Certificate of Professional Development will be provided
THE BURSARY PROGRAM ALSO COVERS SOME TRAVEL AND ACCOMODATION COSTS - DETAILS ARE BELOW
Trauma is something many children (and adults) live with – even saying goodbye to your parent as a young child can be a traumatizing event. Particular groups of children, such as children who are refugees, children who come from lower-income backgrounds, children with diverse abilities, children with multi-gender statuses are more likely to experience more intense trauma; and generational trauma exists with racialized and marginalized children. In the past two years, many educators have experienced the side-effects of the collective trauma our children have faced due to the pandemic.
Orah Chaye will speak about the many forms of trauma, help us understand trauma-based and bias-free approaches and uses BCELF tools such as Pedagogy of Listening, Observations and Documentations to demonstrate how educators can bring these approaches in their daily practice, and create learning spaces that are inclusive to every child.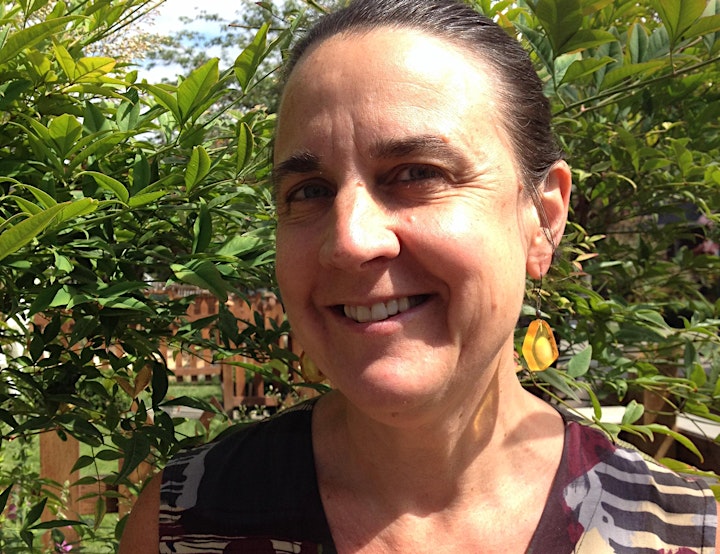 About the Speaker
Orah Chaye is of North African and Sami descent growing up with a strong Oriental cultural influence since age 10. A highly experienced Educator and Consultant for over 30 years, she has developed the Creative Process Inclusive Trauma Informed Practice (ITIP) methodology approach. Working extensively in Indigenous, Refugee and Immigrant populations, Orah is contracted for a wide variety of In Service development projects to many agencies and is invited to present at numerous conferences and symposiums. Examples of Orah's work appear in ECE textbooks, and she has written a wide variety of curriculum including: Welcome to Canada – a Young Refugee's First Weeks, Physical Literacy and Nature Exploration Toolkit, and Parenting in the Canadian Context. She has a particular interest in early human brain development, its correlation to early attachment and the parent child relationship, intergenerational and developmental trauma.
The Bursary:
In partnership with the Province of British Columbia - Ministry of Children and Family Development and the Government of Canada, Westcoast Childcare Resource Centre (WCCRC) has established the BC Professional Development Bursary Fund for Early Childhood Educators and other childcare providers in BC.
This bursary contributes $240 for each attendee of our two-day conference. This means attendees will now pay $60 instead of of the original price of $300.
As we hope to bring in colleagues from outside the Greater Victoria area too, the bursary will also offer:
up to $200/night for up to two nights of accommodation
up to $150/person for travel costs
Participants will receive detailed information regarding these expenses after registration.