Competitive Roadways: An Introduction to Concrete Pavements
Description
As transportation infrastructure faces rising traffic volumes and reduced budgets, municipal and provincial governments are seeking to achieve the most out of their roads contracts, requiring durable pavement solutions with minimal maintenance and extended service lives.
Concrete pavements are ideal for heavy, slow-moving traffic loads, including turning lanes, intersections and roundabouts. By allowing alternative bids and evaluating life cycle performance in terms of cost, carbon, and climate, owners are able to realize benefits from improved competition to long-term sustainability and affordability. In other words, best value for investment.
This seminar will provide an introduction to the benefits of concrete pavements from design, construction and maintenance perspectives, and include project examples from the City of Yorkton and Manitoba Infrastructure.



Learning Objectives
An introduction to concrete pavement, including design, construction, maintenance, tools & resources

How alternative bids improve competition and reduce project costs

How to optimize infrastructure investment through Life Cycle Thinking and Asset Management

Guidance for the implementation of life cycle cost analysis, including an overview of the newly published 2017 Canadian LCCA Guide

An overview of Manitoba's experience with concrete pavement

An overview of the City of Yorkton's experience with concrete pavement from the perspectives of both the City and the consulting engineer.

An introduction to Concrete Overlays and how they can be used to repair or extend the life of existing asphalt pavement, complete with Canadian project examples


Who should attend
Provincial and municipal officials

Consulting engineers
Registration fee
$25 + tax; includes a light breakfast and lunch

Seminar Presenters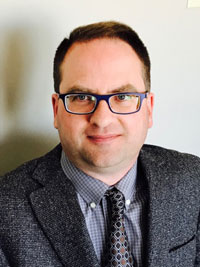 AJ Miller is a registered Professional Engineer who graduated from the University of Manitoba with a Bachelor of Science in Civil Engineering. He has 25 years of construction experience with Manitoba Infrastructure and is currently the Construction Engineer for the Eastern Region. He has been directly involved with the construction of all concrete pavements in Manitoba since 2007 and has been leading the concrete pavements team for 4 years.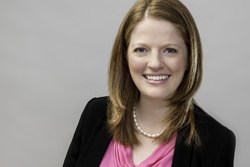 Sherry Sullivan, MASc, P.Eng, LEED AP, Director of Transportation and Built Environment with the Cement Association of Canada (CAC) has more than 14 years experience in the concrete industry, with a focus on materials and concrete pavements.
Sherry provides guidance, technical advice and ongoing support on industry programs across Canada. In her role, she also pursues growth opportunities to create long-term value for the industry. She has been involved in the development of several publications and tools to support transportation decision makers, and is an expert resource and technical spokesperson in the areas of Transportation and the Built Environment.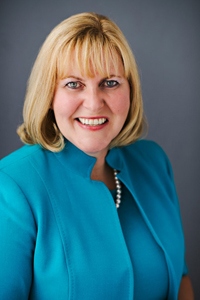 Dr. Susan L. Tighe is a founding member and Director of the Centre for Pavement and Transportation Technology (CPATT), Deputy Provost and Associate Vice-President, Integrated Planning and Budgeting at the University of Waterloo, President (2017 – 2018) of the Canadian Society for Civil Engineering, and a Norman W. McLeod Professor of Sustainable Pavement Engineering. Prior to assuming the Director role in September 2010, she served as the CPATT Associate Director of Research and Technology from 2005 to 2010.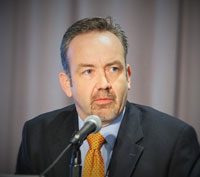 Leif Wathne is Executive Vice President of the American Concrete Pavement Association where he is responsible for various technical, policy and federal/state agency-issues related to highway funding, concrete pavements and sustainability. Prior to joining ACPA, Wathne served for nearly a decade as a project engineer in FHWA's Office of Pavement Technology in Washington DC, and as a concrete research engineer at FHWA's Turner-Fairbank Highway Research Center in McLean, VA.
Organized by: