Event Information
Refund Policy
Refunds up to 30 days before event
Eventbrite's fee is nonrefundable.
These 12 courses will give you a comprehensive understanding of Drupal, how to extend your Drupal website, and develop themes and modules.
About this Event
Take 12 different courses over 5 months to gain a comprehensive understanding of Drupal, how to use it, extending your Drupal website, and how to develop new themes and modules for Drupal websites.
By taking these 12 Evolving Web Drupal training courses together, you'll be saving 45% off the price of buying them all individually while still enjoying the high quality blended learning experience with top quality instructors that has been our trademark for more than a decade.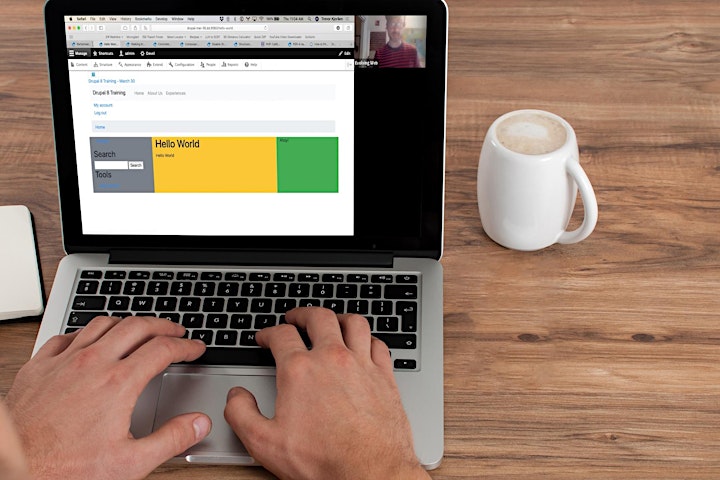 Learning Objectives
This track gives you all of the knowledge and expertise to:
Develop Drupal websites from top to bottom
Maintain and update existing Drupal websites
Create themes and templates
Develop flexible modules and use effective development workflows
Create fast, accessible, and responsive websites of any size
The Blended Learning Process: How it Works
The Complete Drupal Education Track is scheduled over five months. It is a blended learning training that consists of live training with your instructor and cohort by videoconference to deepen your understanding, one-on-one training sessions with instructors to get more guidance and support, and pre-recorded videos and exercises that allow you to self-direct your learning and learn at your own schedule.
Here's what to expect:
👩‍🏫 Live, interactive sessions over Zoom (Tuesdays and Thursdays)
📺 Carefully crafted videos and virtual exercises to complete in between the sessions
👨‍💻 One-on-one sessions for personalized support
💬 A dedicated Slack channel to learn and grow together
🏆 A certificate upon completion
Complete Drupal Education Track: 12 Courses
Drupal for Content Editors & Digital Marketers (March 30 to April 1)
Learn how to create powerful content and implement your marketing strategy with Drupal. You'll get a solid understanding of how the content publishing system works and learn tips and tricks for improving your content.
UX and Content Strategy (April 6 to April 8)
Get hands-on experience creating the key deliverables that describe your information architecture, how to validate that architecture to make sure it's user-friendly, and building accessible and easy-to-use tools for your content editors.
Drupal Site Building (April 13 to April 15)
Learn how to create an information architecture for Drupal, implement advanced features with Drupal core and contributed modules, and best practices to launch and maintain a speedy website.
Advanced Site Building (April 20 to May 6)
You'll take a deep dive into the configuration techniques you'll need to build a fully-functioning Drupal site. Learn how to use modules that are essential to large-scale sites and add features like media, workflows, and advanced search.
Drupal Theming (May 11 to May 27)
You'll learn how to build a responsive Drupal theme to customize the look of your Drupal site. Learn how to create layouts, customize Twig templates, and best practices for organizing your theme.
SEO Best Practices for Drupal (June 1 to June 3)
Learn the key elements in auditing and updating the SEO of your existing Drupal website, how to create SEO-friendly web pages, and how to customize your content creators' tools in Drupal so that your content delivers value.
Advanced Drupal Theming (June 8 to June 23)
Get a deep understanding of advanced Drupal theming concepts. Learn how to use advanced functions in Twig, customize and extend a Drupal theme, analyze and resolve common theming issues, and more.
Drupal Web Accessibility (June 28 to June 30)
You'll learn how to incorporate accessibility standards into your new or existing website. We'll guide you through accessibility basics, common issues, and how to test and implement accessibility improvements.
Atomic & Molecular Design with Drupal (July 6 to July 8)
You'll gain the knowledge you need to build components in Drupal that empower content editors to create flexible, dynamic page designs that also make use of elements of the atomic design.
Drupal Development Workflows (July 13 to July 15)
You will learn how to use Drupal configuration management, git workflows, and continuous integration tools. Learn to implement a workflow that makes your development, QA, and deployment process smooth and easy for everyone to follow.
Drupal Module Development (July 20 to August 5)
Learn module development concepts, how to use Object Oriented Programming and essential Drupal developer tools. Get an understanding of how modules work and hands-on experience creating modules from scratch.
Advanced Module Development (August 10 to August 26)
Take your module development skills to the next level. Learn to work with dependency injection, services, custom plugins, events, hooks and other code patterns. Learn best practices for extending your Drupal modules to optimize extensibility.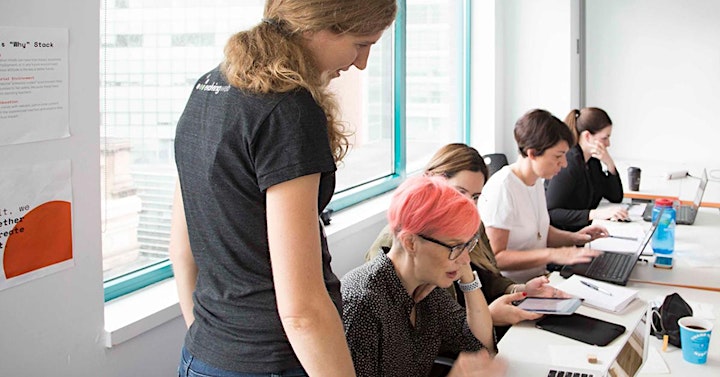 Who Will Get the Most Out of This Course
This course is great for newcomers to Drupal and those with programming experience that want to learn how to get the most out of Drupal.
What Our Clients Say 
"One of the best trainings I have ever been to. It has energized and motived me to learn Drupal. Thank you!"
— Andrew Williams, Web Developer, Tarsus
FAQ
What do I need for this class? A laptop, headphones and a mic.
Can I pay with a cheque? Yes, contact us and we can issue you an invoice for the training.
What are the pre-requisites? Familiarity with HTML and CSS and some programming experience.
What size is the class? There is a limit of 12 participants in each class
Do you offer discounts? Yes, we provide discounts for students, freelancers, and non-profit organizations. Please contact us for details.
Date and Time
Location
Refund Policy
Refunds up to 30 days before event
Eventbrite's fee is nonrefundable.