Description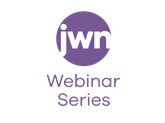 The return to growth in the oil and gas industry as prices firm up offers the opportunity to capitalize on the emergent momentum for those companies best prepared to take advantage. But with growth comes change. Companies are under pressure with respect to compliance both from the business side and the increasingly onerous requirements to meet social acceptance. Whether its' upstream, midstream or downstream, the challenges evolve almost daily, which can make it difficult to keep up—let alone get ahead.
To learn more, join JWN and featured sponsor Siemens in a Live Webinar that will tackle the most pressing compliance related issues facing companies today. Among other things, the Webinar will examine the following:
How to manage and control regulatory documentation and contingency planning

Structured risk assessment, mitigation and controls

Corrective actions and customer complaints

Internal, supplier and third party audits and actions

Preventive maintenance and calibration strategies

Ensuring environmental compliance
---

Webinar Program:
Time: 11:00 am - 12:00 pm
Program: 45 min presentation
15 min Q&A session


* Dial in instructions are provided after you have registered for the webinar*
* If you wish to check what time zone you are in please click here
---

What is your privacy policy?
JWN does not sell or rent your personal information to third parties for their marketing purposes. The information provided at the point of registration is collected by a registration system provider, acting on behalf of JWN, and will be used only for event & JWN purposes. Delegate names and contact information can be provided to event sponsors and partners.

**By registering for this event, you consent to receiving electronic messages from JWN and its affiliates regarding news, events, market trends, product and services updates deemed similar to my interests.**
Exclusive Sponsor: