Everyone Communicates, Few Connect: Only One Thing Stands Between You and Success. It Isn't Experience. It Isn't Talent.
About this event
Hey - My name is Parm, with CQ.M Change Agents.
If you want to succeed, you must learn how to connect with people. And while it may seem like some folks are just born with it, the fact is anyone can learn how to make every communication an opportunity for a powerful connection.
The ability to connect with others is a major factor in reaching your full potential. It's no secret! Connecting is a skill you can learn and apply in your personal, professional, and family relationships - and you can start now by participating in this complimentary training.
According to the Harvard Business Review
"The number one criteria for advancement and promotion for professionals is the ability to communicate effectively." What would it mean to you if you could connect better with your family, community members or co-workers?
What you will learn
In Everyone Communicates, Few Connect, I share principles and practices to develop the crucial skill of connecting, including:
Why leadership and growth training is important
Five skills & qualities of successful leaders
The power of connecting
Finding common ground
How to connect right away
Staying authentic in your relationships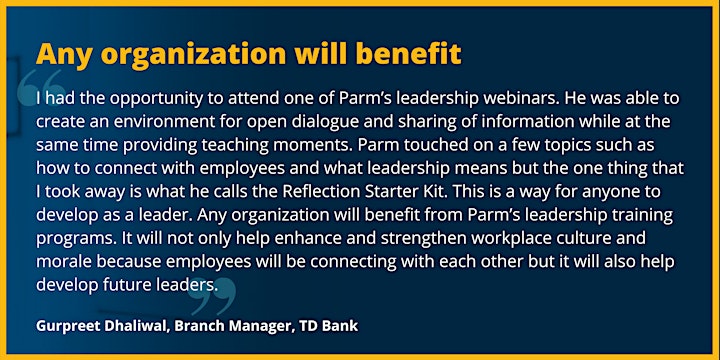 I'm a communications guy
What I've learned over the past 10 years as a communication advisor and strategist is to keep things practical and simple. My approach is based on just that – being practical and simple. Everybody should be able to understand and apply leadership and growth principles.
How to attend
This training will take place over Microsoft Teams.
When you receive your email confirmation through Eventbrite, click on the red "View the event" button. This will take you to the online event page. Sign in and you'll see the Teams link. I'll also email you a link the morning of the training.
You won't need to download anything. Just click on the link and Teams will open up in your browser. I will also send a direct link to the session a few days before our session.
To be fair to those who register in advance, this invitation is not to be shared.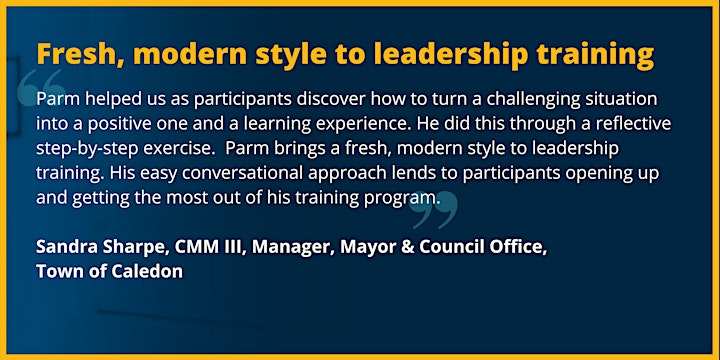 Leadership Formula
By registering for this event, you agree to receive a FREE copy of what I call The Leadership Formula. You may also receive on occasion leadership lessons, financial education lessons and other important announcements.
Conquer your leadership potential