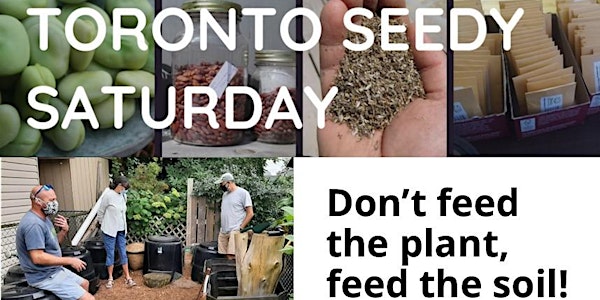 Compost Tea - Brewing for Better Soil
Learn how to give your garden the life it needs by nurturing microbial networks. Who knew fungi were fun?
About this event
Join Sean Smith of Crooked Farmz as he demonstrates how compost tea offers one important probiotic approach to building microbial health in soil and reducing the need for synthetic pesticides and fertilizers — plus so much more.
Crooked Farmz is a small urban microfarm located in Toronto that produces high quality small-batch composts and vermicomposts for use in brewing fresh actively-aerobic compost teas. These are sold across the city by CSA subscription and at farmers' markets for home gardening and urban agriculture use, as well as in larger quantities to professional gardeners and urban farmers.
Sean is passionate about the role that urban agriculture and horticulture might play in fostering biodiversity, carbon sequestration, and regenerative growing practice.
See more gardening webinars and Q&A sessions at www.seedysaturdays/toronto