Join the Vector Institute to explore state-of-the-art impact of computer vision technologies.
About this event
This online event will feature Vector's industry collaboration Computer Vision (CV) project technical talks and a panel discussion with Vector experts and industry practitioners, covering key areas in CV such as anomaly detection and transfer learning looking at their applications and impacts across sectors.
In January 2021, Vector Institute launched a multi-phase industrial-academic collaborative project focusing on recent advances in Computer Vision. To follow-up on the outcomes of the project, this 2-day symposium will include presentations and demonstrations by the project participants from both industry and the Vector research community.
Speakers include Olga Russakovsky from Princeton University and Arthur Berril from RBC as opening keynotes followed by Leonid Sigal and Yalda Mohsenzadeh, Vector Faculty and Affiliate Faculty and academic advisors of the Vector's industry collaboration computer vision project.
The Computer Vision Symposium will be feature the project outcome presentations form different sponsors participants as well as Vector's student research lightning talks and a poster session.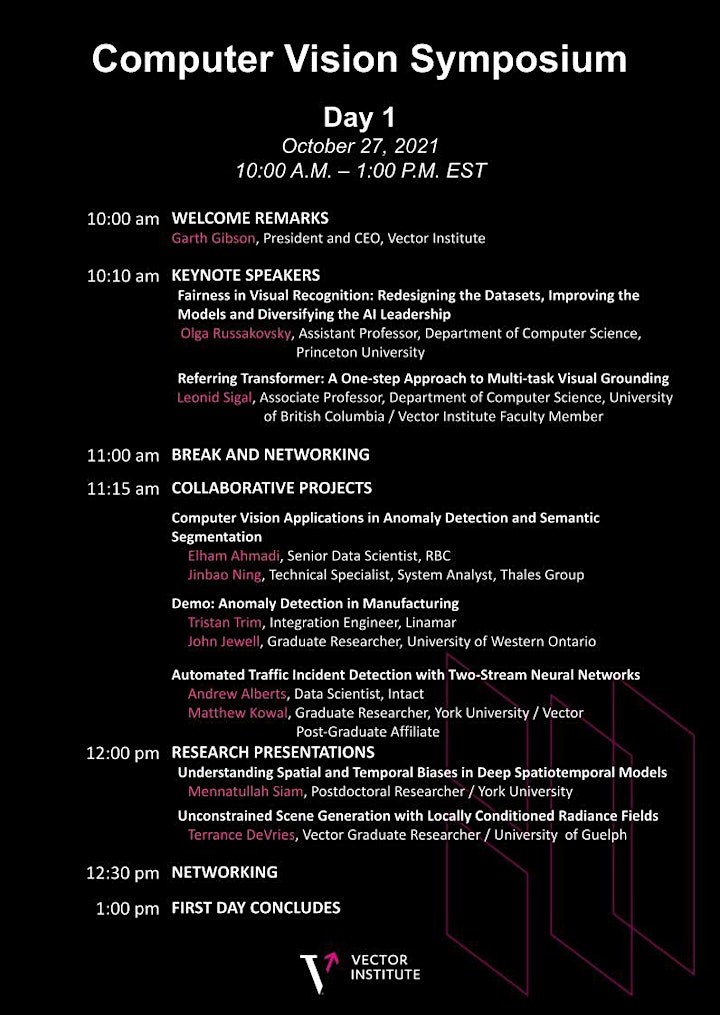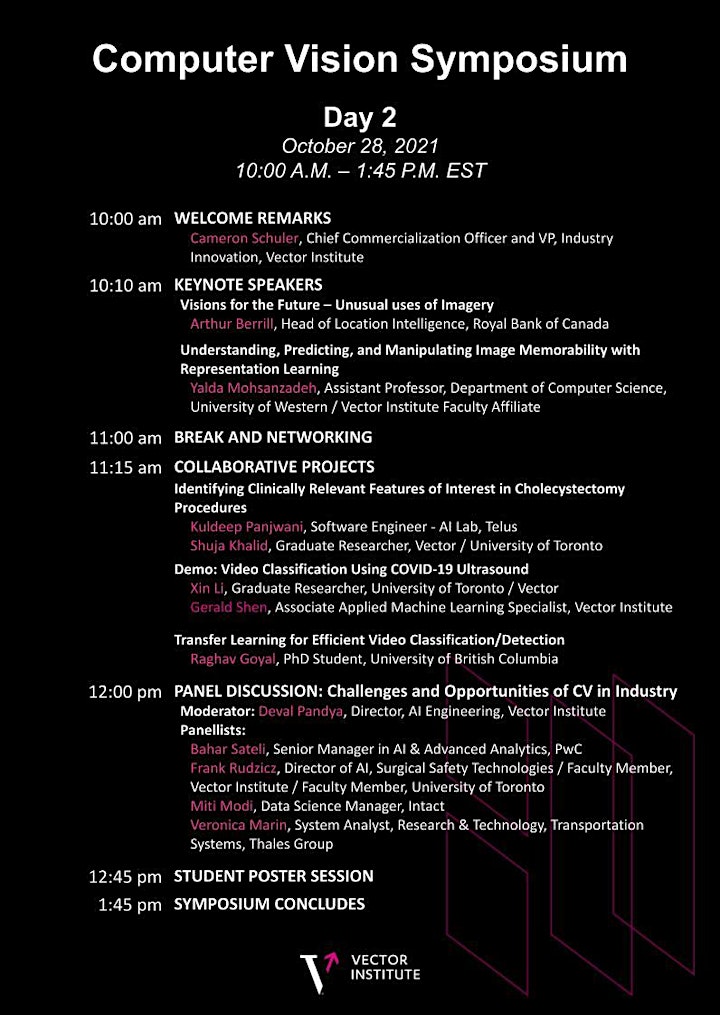 This event is open to Vector Sponsors, Researchers and Students only. Any registration that is found not to be a Vector Sponsor, Researcher or Student will be asked to provide verification and, if unable to do so, will not be able to attend the event.
This event will be hosted virtually on the REMO platform. Details will be shared closer to the event date.