Description
HEAVY BLUES CONCERT & NEW ALBUM RELEASE PARTY AT BAR L'IMPACT
Come and check out a Memorable Rock Concert and be part of ANGELDUZT's new album release party. New album called PIMP from Canadian artists ANGELDUZT. The lead singer and Bassist was originally from St - Hubert. Come over and enjoy over 90 minutes of LIVE Hard Rock'n Blues. Authentic original compositions by ANGELDUZT and Hard Rock Cover songs by ACDC, LED ZEPPELIN , DEEP PURPLE and more surprises.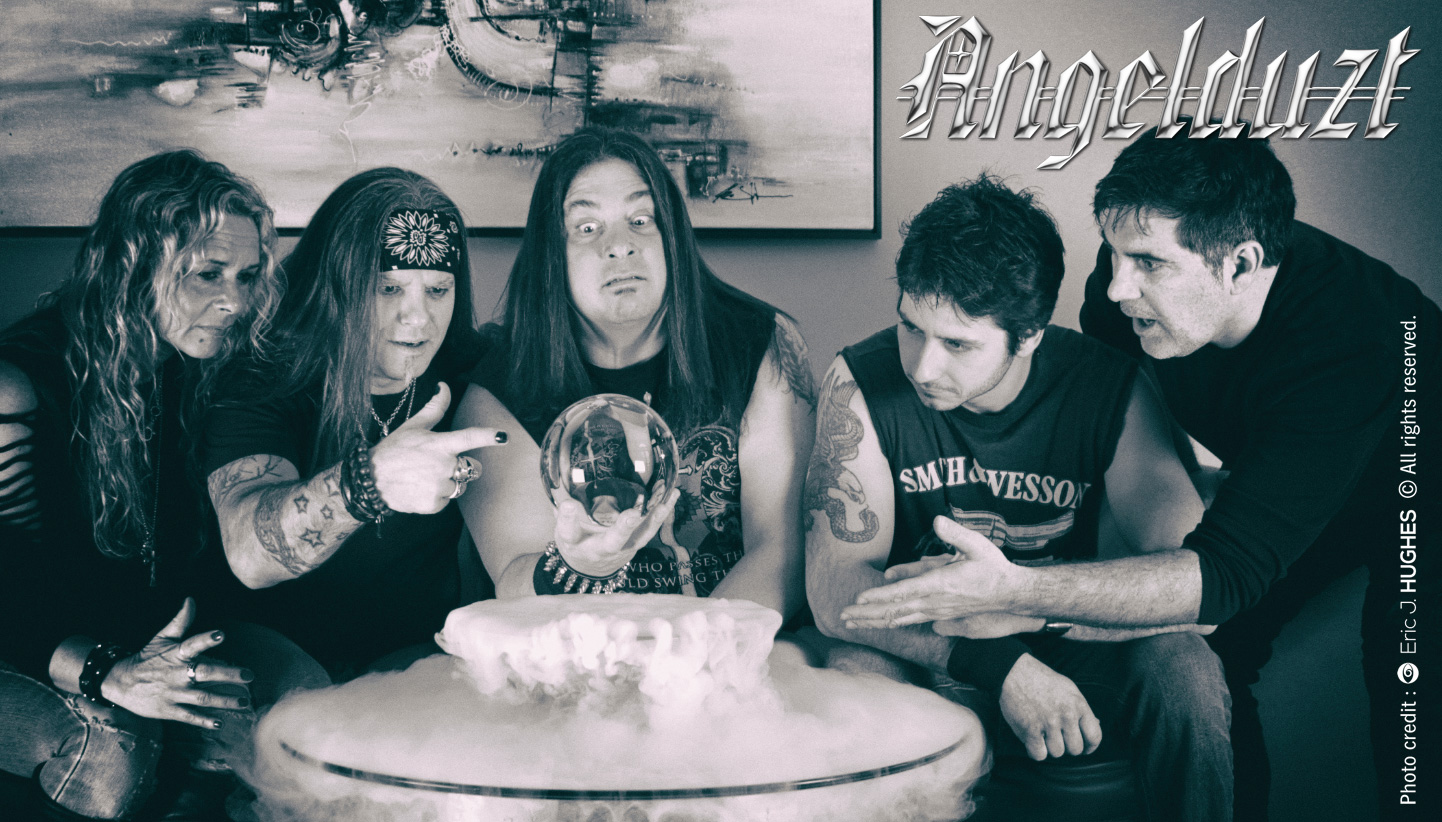 GRANDE PREMIÈRE : CONCERT HEAVY BLUES AU BAR L'IMPACT
Assistez à un Concert Rock Mémorable pour soulignez le lancement du premier album intitulé PIMP du groupe canadien ANGELDUZT dont le chanteur et bassiste est originaire de Saint-Hubert. Venez vibrer pendant 90 minutes au son de la musique Hard Rock'n Blues LIVE avec les compositions authentiques et stylisés signé ANGELDUZT ainsi que des «COVERS» de groupes légendaires tel que ACDC, LED ZEPPELIN, DEEP PURPLE et plusieurs autres surprises !
.....

FAQ .....
Is there a minimum age requirement ? / Faut-il un numéro ou y a-t-il un âge minimal requis pour l'admission à l'événement?
According to law the minimum age is 18 years old due to alcohol sales on the premises. / Selon la loi, il faut obligatoirement avoir l'âge de 18 ans puisqu'il y a vente d'alcool sur place.
What are transportation options and parking ? / Quelles sont les options de transport et stationnement pour se rendre à l'événement ?
Plenty of free parking and city busses pass in front of L'Impact Restaurant. / Pas d'inquiétude, le restaurant possède plusieurs places de stationnement et il demeure possible de stationner sur les rues adjacentes. Il est aussi possible de se rendre en tranport en commun, plusieurs autobus passe directement devant la Brochetterie L'impact.
What to bring to the event ? / Que puis-je apporter à l'événement ?
Bring a smile and your friends. Also $20.00 If you want a cd copy of PIMP by ANGELDUZT / Simplement votre sourire et vos amis. Et 20$ si vous désirez vous procurer un exemplaire signé du nouvel album PIMP du groupe ANGELDUZT.

How do i contact event management for questions ? / Comment puis-je contacter l'organisateur si j'ai des questions ?
By e-mail only : angelduzt.pimp@gmail.com
Management will answer all inquiries about the event as soon as possible.
Par message courriel seulement à l'adresse suivante : angelduzt.pimp@gmail.com
L'organisateur s'efforcera de vous répondre dans les plus brefs délais pour des questions pertinentes relatives à l'événement seulement.
What is the refund policy ? / Quelle est la politique de remboursement ?
No refunds on pre purchased tickets that are only $10.00 each. All sales are final.
If you can't go to the show and you did buy a ticket, we propose that you give your ticket to someone as a gift.
That person will not be disappointed. / Aucun remboursement sur le coût du billet en prévente à seulement 10$, vente finale. Dans le cas où vous ne pouvez pas vous présenter au concert, nous vous proposons d'offrir votre billet en cadeau, la personne qui vous remplacera ne sera pas déçue, nous vous le garantissons !
Should i print my ticket ? / Dois-je imprimer mon billet et l'apporter à l'événement ?
Yes. Having your ticket on hand is your proof of purchase for entry to the event. / Oui, obligatoirement car c'est votre unique preuve d'achat qui vous autorisera à assister au concert.
Does my name have to be on the ticket ? / Est-ce que cela importe si le nom sur mon billet ou mon inscription en correspond pas au nom de la personne qui participe ?
No it does not. Not a concern. / Aucune importance.
..................................................
ANGELDUZT would like to thank you for your interest in regards this event. Don't hesitate to share this information with your friends and everybody that loves Rock music. Our success depends on your participation.
Best regards.
ANGELDUZT vous remercie grandement de votre intérêt et n'hésitez pas à partager cet événement unique à vos amis et connaissances amateurs de musique rock. Notre succès dépend également de votre participation.
Cordialement,
Marc Bernier, Jean-Michel Robitaille, Roger Beaudoin, Carole Cadieux and/et Eric J. Hughes.