Concert Grigore Leșe at Toronto - Church of the Holy Trinity

Friday, 26 June 2015 from 7:00 PM to 8:30 PM (EDT)
Event Details
"My performance represents the axis that connects the image of a profound, ancestral Romania to the present day sensibilities and means of expression. Romania, as I see it and sing it, is a place that, once discovered, has the ability to amaze, enchant, inspire.
The world's biggest anthropologists and ethnologists all agree that similar elements exist in people's traditional cultures across the globe; all we have to do is tap into that common ancestral layer of hidden meaning. We will find there a common archetype, the matrix that expands into dance, music, ritual practices, and general philosophies of various nations. I will try to expose through my music the trajectory of life through this archaic perspective.
Through my recital I am hoping to connect Romania with all those present, whatever their nationality or religion, because our story is in fact the story of the world, it is one day in the life of humanity as a whole, where the sun rises, bringing everything to life, then it reaches its peak shining in the skies, only to set once more and prepare for the cycle of life over and over again…"
"Prin recitalul meu voi încerca să aduc imaginea unei Românii profunde, ancestrale, conectată la sensibilitatea și formulele de expresie ale secolului 21. O Românie care, odată descoperită, tulbură, vrăjește, inspiră.
Marii etnologi și antropologi ai lumii au demonstrat că, odată accesat stratul străvechi al culturilor tradiționale, există similitudini în folclorul din toate zonele lumii. Este vorba de acea matrice arhetipală comună, care se regăsește în dans, în muzică, în practicile rituale, în mito-filozofia popoarelor. Voi încerca așadar, prin muzică, să refac drumul vieţii dintr-o perspectivă arhaică.
Prin acest spectacol voi conecta România cu toți cei prezenți, indiferent de naționalitate și religie pentru că povestea noastră este povestea lumii, o zi din viața umanității în care soarele se naște, strălucește pe boltă la apogeu, apoi apune spre a da viață altei zile și așa la nesfârșit…".
Grigore Leşe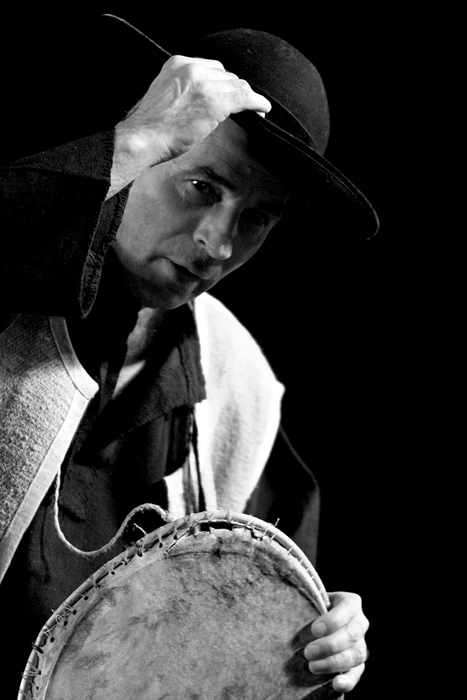 Have questions about Concert Grigore Leșe at Toronto - Church of the Holy Trinity?
Contact TRADICIOUS
When & Where

Church of the Holy Trinity
10 Trinity Sq
Toronto, ON M5G 1B1
Canada

Friday, 26 June 2015 from 7:00 PM to 8:30 PM (EDT)
Add to my calendar
Organizer
The promotion, production and organization of cultural events: concerts, classical music recitals, art exhibits, book fairs, festivals.