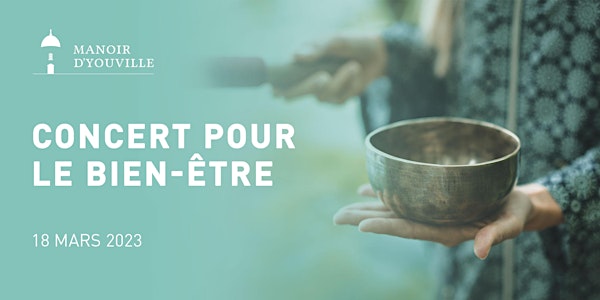 Concert pour le bien-être
Concert présenté dans le cadre du salon du Bien-Être et du Bio.
By Hôtel Manoir D'Youville
Date and time
Starts on Sat, Mar 18, 2023 7:00 PM EDT
Location
Manoir D'Youville 498 Boulevard D'Youville Châteauguay, QC J6J 5T9 Canada
Refund Policy
Contact the organizer to request a refund.
About this event
Vous êtes conviés au concert pour le bien-être dans le cadre du Salon du Bien-Être et du Bio. L'événement aura lieu le samedi 18 mars 2023 à 19 h, dans la chapelle du Manoir D'Youville.
Coût :
39 $ (+ taxes)
NON REMBOURSABLE.
Maximum 140 personnes.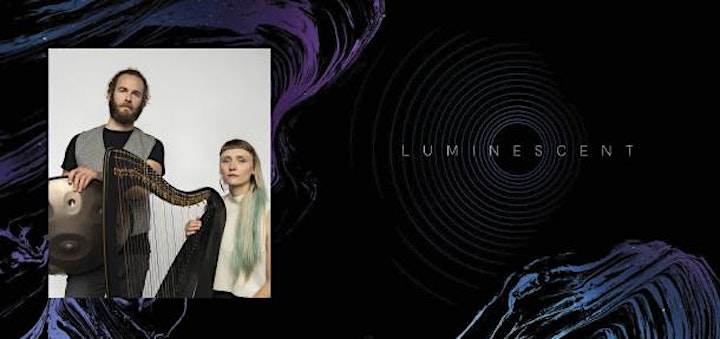 Luminescent
Pierre-Olivier Bolduc et Coralie Gauthier
Basé à Montréal, le duo Luminescent s'est créé en 2015 du désir de fusionner deux instruments dont les sons se complètent de manière exceptionnelle: la harpe (jouée par Coralie Gauthier) et le handpan (joué par Pierre-Olivier Bolduc). Le duo tire son inspiration à la fois de traditions musicales anciennes d'à travers le monde, comme les râgas ou le gamelan, et de styles plus modernes comme la musique minimaliste et le jazz. D'autres instruments singuliers comme le kalimba, les bols tibétains, les tongue drums et l'euphone viennent colorer l'ensemble. Il en résulte une sonorité unique où des rythmiques complexes et captivantes se mêlent à des mélodies planantes et lumineuses, le tout enveloppé de riches résonances.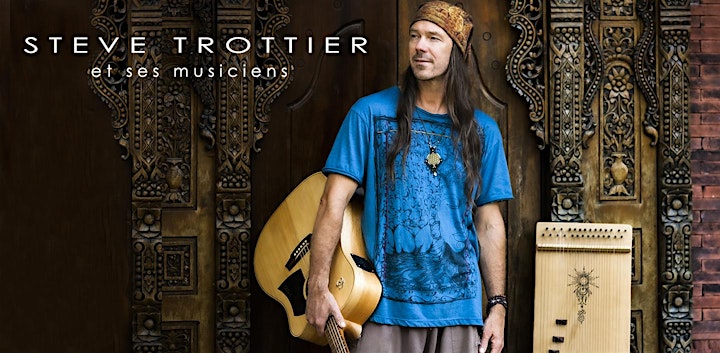 Steve Trottier
Bienvenue dans l'Univers fascinant de Steve Trottier alias Globe-Trottier. Ayant foulé les terres près d'une quarantaine de pays, Globe-Trottier nous raconte avec facilité et avec une familiarité peu commune, des anecdotes de voyages et des moments de vie. Il nous transporte dans ses voyages avec des chants dévotionnelles majoritairement en sanskrit, un langage millénaire védique. C'est sa Sainteté le Dalaï Lama, suite à une rencontre en Inde, qui suggéra à Steve de chanter dans cette langue.
Plus de 20 ans, il a été propriétaire de la plus vieille gym familiale du Québec: « Chez Trottier ». Steve s'impliqua socialement dans divers organismes communautaires.
Pro-actif à l'écologie et créateur de bassins d'eau, l'artiste nous présente ses produits (cd et livres) cartonnés sur des matières 100% recyclés.
Un concert-conférence avec Steve Trottier, c'est un voyage vers la plus importante destination qui soi: son voyage intérieur.