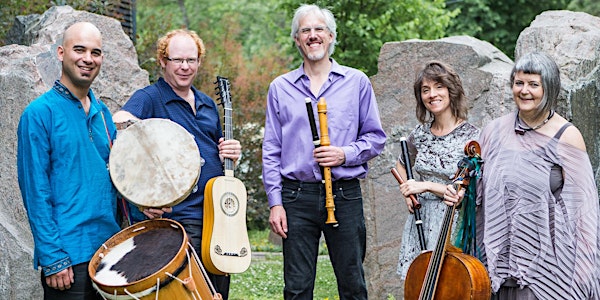 Un Noël sud-américain avec | A South American Christmas with Ensemble Caprice
About this event
(photo : Bill Blackstone)
En collaboration avec Ensemble Caprice.
L'exubérante musique baroque d'Amérique latine pourrait se décrire comme une fusion des harmonies et du contrepoint européens, des rythmes africains et du style autochtone. Le répertoire de Noël rythmé du 17e siècle du Mexique et du Guatemala nous laisse croire que les gens célébraient en dansant et en chantant leur joie.
Salsa baroque : Une expérience musicale qui fait danser l'âme et le coeur !
Vous devrez présenter votre passeport vaccinal et une pièce d'identité pour assister à cet événement. Pour obtenir plus d'informations au sujet du passeport vaccinal, visitez le site quebec.ca.
Les membres d'une même maisonnée doivent effectuer leur inscription ensemble.
~~~~
In collaboration with Ensemble Caprice.
The exuberant Baroque music of Latin America could be described as a fusion of European harmonies and counterpoint, African rhythms, and indigenous style. The colourful 17th century Christmas repertoire from Mexico and Guatemala makes us believe that people celebrated by dancing and singing their joy.
Baroque Salsa: A musical experience that makes the soul and heart dance!
Your vaccine passport and personal ID are required to attend this event. For more information on the vaccine passport visit quebec.ca.
Members of the same household must register together.
Organizer of Concert : Salsa Baroque