Location
Inner City Farms
3488 Celtic Avenue
Vancouver, BC V6N 4J5
Canada
Refund policy
Contact the organizer to request a refund.
Eventbrite's fee is nonrefundable.
A two day open-air festival on an organic farm, featuring classical music artists and summer harvest
About this event
Concerts on the Farm Festival, Vancouver – August 28 & 29, 2020 ***Due to limited seating, we are currently sold out. Please join our waitlist for announcements!***
Concerts on the Farm is a new summer festival of open-air concerts over two days on an organic farm in the idyllic Southlands in Vancouver, featuring live hour-long performances by guest musicians. Concerts will include music ranging from Beethoven's Moonlight Sonata to his last String Quartet, from Bach to Ligeti.
This Festival is inspired by the joy of summer harvest and sustainable farming at Inner City Farms. At a time when the coronavirus pandemic has separated us and our connections have become virtual, Concerts on the Farm brings together the essentials that awaken our senses: the sights and sounds of a bountiful green farm and live classical music.
Directed by pianist Annie Yim, founder of MusicArt (who also volunteers on the farm), the concert artists contributing their talent in support of this Festival include renowned pianists Robert Silverman and Mark Anderson, cellist Jonathan Lo (Rolston String Quartet), violinist Timothy Steeves (VSO) and the Emily Carr String Quartet.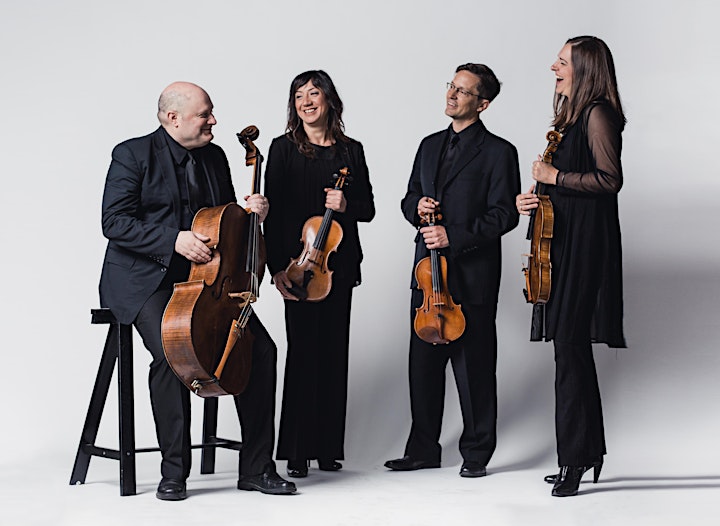 Safety of the audience, the performers and the volunteers will be a priority, with social distancing standards maintained and appropriate sanitation facilities provided. See our complete COVID-19 safety protocol below.
Please arrive 30 minutes before concert start time to enjoy a tour of the farm. Seating will be provided. You are welcome to bring your own blanket for open seating on the grass. There is free on-street parking in the area.
A note on ticket price:
The Festival is a community nonprofit project organised by a dedicated and hard-working crew of volunteers. Each ticket price will go towards the cost of putting on this Festival. We welcome your support for our Concerts on the Farm Festival. Donations can be made to Inner City Farms Society, the non-profit organization hosting this event. All proceeds will go toward the musicians who are donating their time and talent. Please see details at the bottom of the page to make a donation. Gifts of any size are welcome.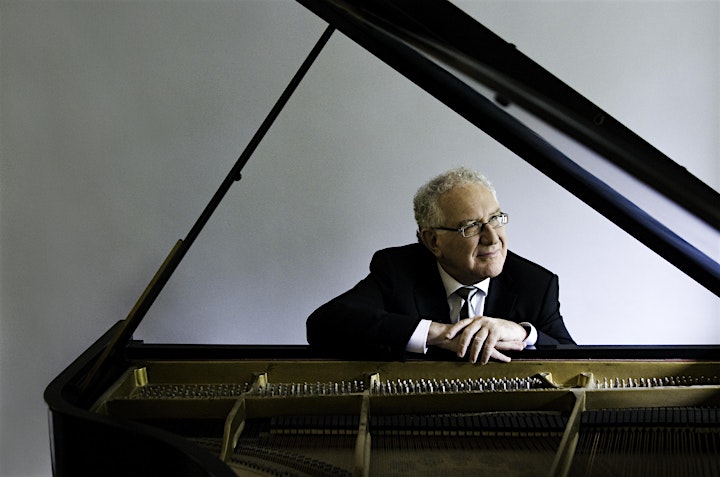 PROGRAM
Artists have made very personal choices in our Festival program, reflecting their individual responses to the current uncertain times we are living in. We are grateful for the sheer spontaneity and generosity with which artists have agreed to perform on very short notice. In keeping with the spirit of living in the moment, any changes and additions to programs will be announced during the concerts.
FRIDAY AUGUST 28, 6PM
Concert 1: Sonata on the Farm
Beethoven - 'Moonlight' Sonata
Debussy - Estampes
Ligeti - Sonata for Solo Cello
Beethoven - Piano Trio Op. 70 No. 1 in D major, 'Ghost'
Artists: Annie Yim piano, Timothy Steeves violin, Jonathan Lo cello
SATURDAY AUGUST 29, 11AM
Concert 2: The Organic - Bach & Beyond
Bach - Preludes and Fugues Bk 1, Nos. 1-5
Bach - Sonata No. 2 in d minor
Paganini - Caprices No. 22 and 23
Chopin - Four Ballades
Artists: Robert Silverman piano, Timothy Steeves violin, Mark Anderson piano
SATURDAY AUGUST 29, 6PM
Concert 3: Sustainable Quartet
Shostakovich - Piano Trio Op. 8 in C minor ('Poème')
Joaquín Turina - The Prayer of the Bullfighter
Iman Habibi - Beloved of the Sky (Vancouver première)
Beethoven - String Quartet Op. 135 in F major
Artists: Emily Carr String Quartet, Annie Yim piano, Jonathan Lo cello, Timothy Steeves violin
Programs subject to change. Please note tickets are non-refundable and the Festival will take place rain or shine.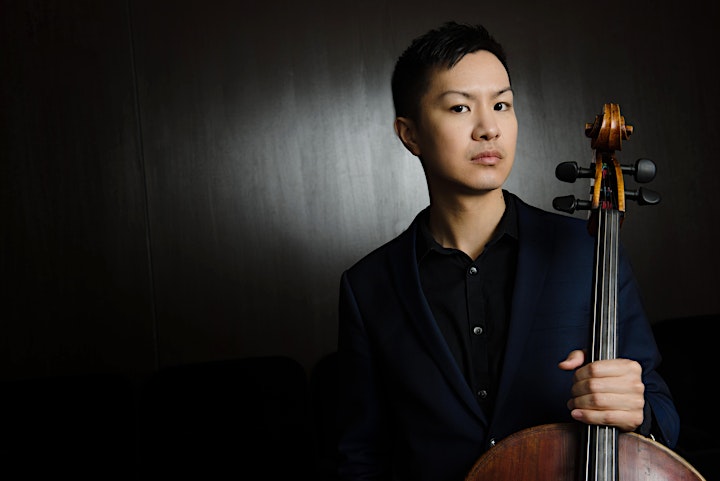 COVID-19 Safety Protocol
Dear guests,
All concerts will take place outdoors. Please note that we are limiting ticket sales to a maximum of 40 seats per concert to respect the Covid-19 safety precaution of no more than 50 people gathering at one time.
Seating will be clearly distanced by 2 meters and marked on the grass.
Audience members are expected and encouraged to wear a face mask when not seated. Masks will be available on site for those who do not bring their own.
Audience members will be asked to hand sanitize upon arrival at the site. There will be a hand sanitizing station at the entrance.
We thank you for your cooperation during this challenging time of social distancing and look forward to sharing our safe open-air concert experience with you.
The Volunteer Festival Team
Acknowledgements:
We gratefully acknowledge our piano sponsor Tom Lee Music for providing the Yamaha Grand Piano C3X.
Main image: Annie Yim on the farm (credit: Camil Dumont, head farmer of Inner City Farms)
Follow our social media for updates:
www.annieyim.com Facebook @musicartlondon
www.innercityfarms.com Instagram @innercityfarms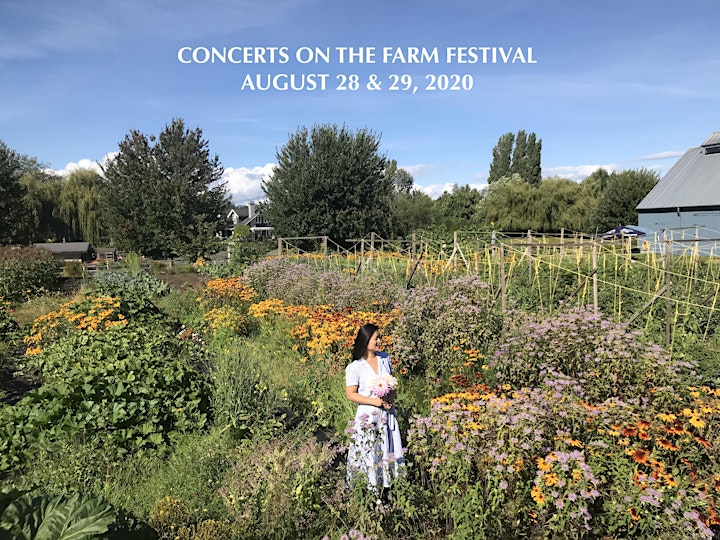 Pianist Annie Yim at Inner City Farms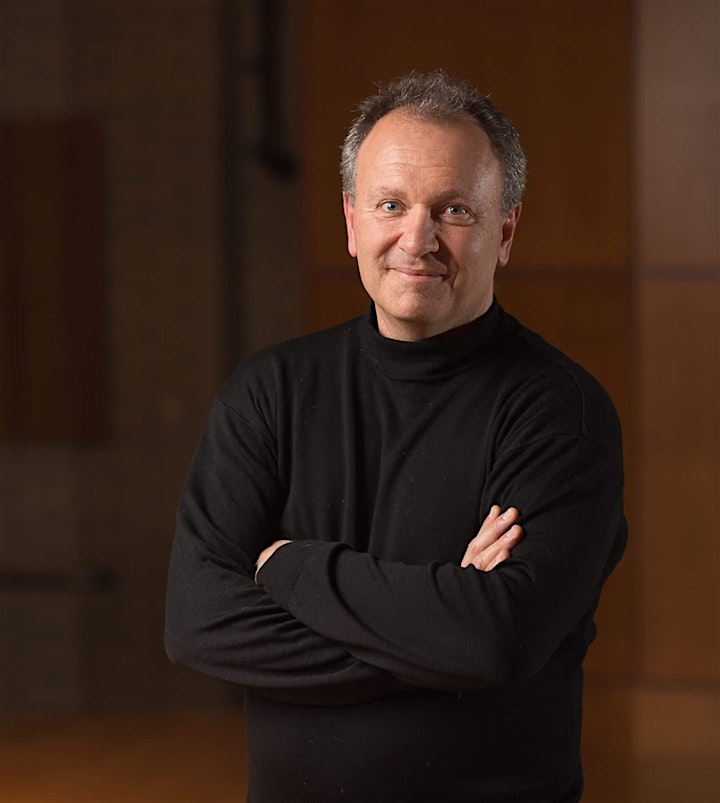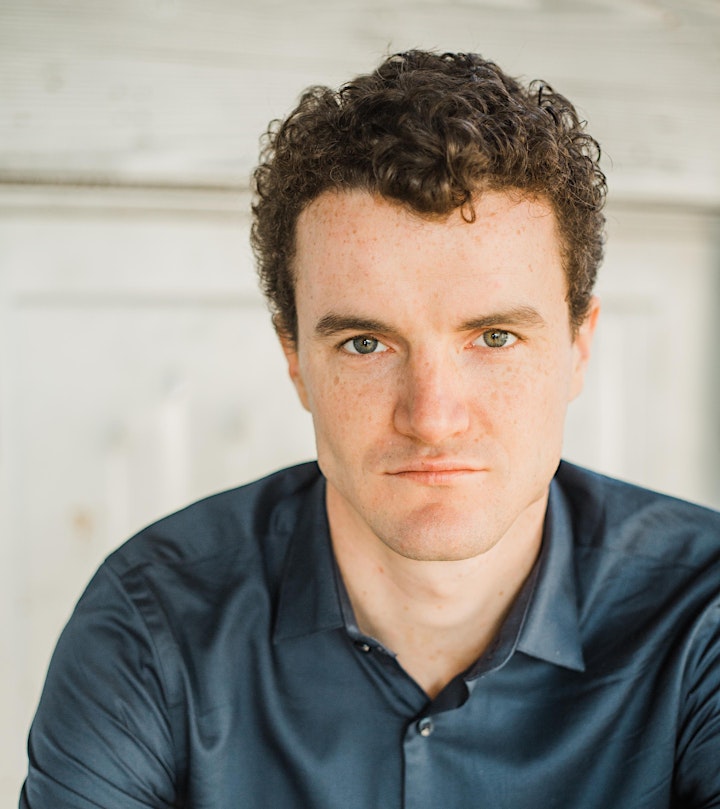 Make a donation:
Inner City Farms (ICF) is a non-profit society, not a registered charity, and is therefore not able to provide tax deductible receipts for donations received. All donations received (in kind or cash) go towards the cost of putting on this Festival and the performing musicians. We thank you in advance for your generosity - gifts of any size are welcome. E-transfers can be sent directly to innercityfarms@gmail.com, as well as any questions or comments. For more information about ICF, please visit www.innercityfarms.com.