An in-person, interactive learning experience about concussion in children & youth. Event funding awarded by Ontario Brain Institute.
About this event
As we return to school and sport, come out and join the Back2Play team led by Carol DeMatteo, world-renowned child and youth concussion researcher, for a fun, engaging, and interactive session about concussions. This session is geared toward children and youth together with their parents, coaches, trainers, and teachers. Participants will learn about:
How to Recognize a Concussion
Play Safe Techniques to Prevent Concussion
Concussion Guidelines to Return Safely to School and Sport
The Back2Play App
Lived Concussion Stories
What a Concussion Feels and Looks Like
Appearances by local sports heroes and a chance to win participation prizes will also add to this event!
The health and safety of our participants, volunteers, and team is a top priority. The Concussion SMART event will adhere to all current Public Health COVID-19 guidelines. The venue, McMaster Innovation Park, will require valid proof of COVID vaccine for all those that are eligible, prior to access. This is in keeping Ontario's enhanced COVID-19 vaccination system. Both indoor and outdoor components will allow physical distancing and each session will be limited to 40 participants. Masks will be provided and are mandatory. The Back2Play team will ensure that equipment and surfaces are sanitized throughout the session.
We will monitor the Ontario and Hamilton Public Health COVID-19 direction and guidelines to be sure that Concussion SMART 2021 promotes a safe environment for all while maintaining our primary goal of interactive learning about concussions.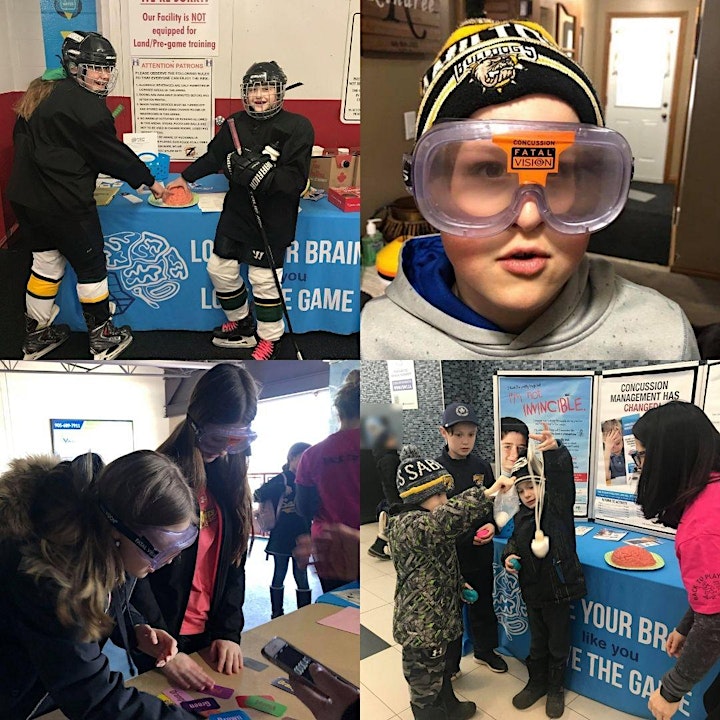 *Pictures taken at pre-pandemic concussion events.