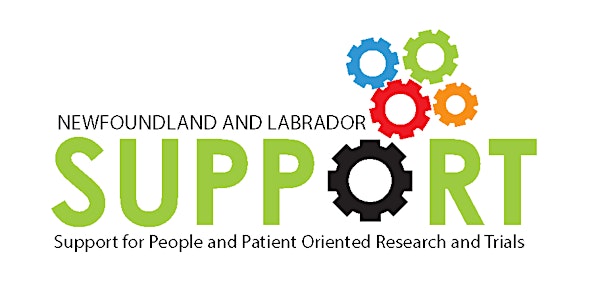 Conducting Clinical Research: Identifying the Research Question
This webinar will discuss why identifying the research question is the most important first step when conducting clinical research.
About this event
In February and March 2022, NL SUPPORT will be hosting a Research Design Series, featuring weekly webinars from guest speakers on various quantitative and qualitative research topics.
Quantitative methods will be covered in February, and qualitative methods in March. The series is intended for students, researchers, patient partners and other professionals who have an interest in and/or would like to learn more about health research methodology.
In this webinar, Dr. Laurie Twells will discuss the process of identifying the research question and how this informs the research objectives, study hypotheses and choice of study design.
Presenter:
Dr. Laurie Twells is a professor in the Faculty of Medicine and the Assistant Dean of Clinical Research, and served as the Scientific Director of NL Support between 2018-2019. Dr. Twells completed a MSc in Epidemiology and Health Economics at the London School of Hygiene and Tropical Medicine and PhD in Clinical Epidemiology at Memorial University and has been on faculty since 2007. She has been teaching in the areas of research methods, clinical epidemiology and healthcare systems since then. Dr. Twells' current research interests include the management and treatment of adult obesity, the protection and promotion of breastfeeding and the relationship among exercise, obesity and fertility.