Conférence "Sans Limite " / "No Limits" Conference
Description
Nos conférencières et Horaire de la conférence
Our speakers and Conference schedule
Vahen King - GOING FARTHER MINISTRIES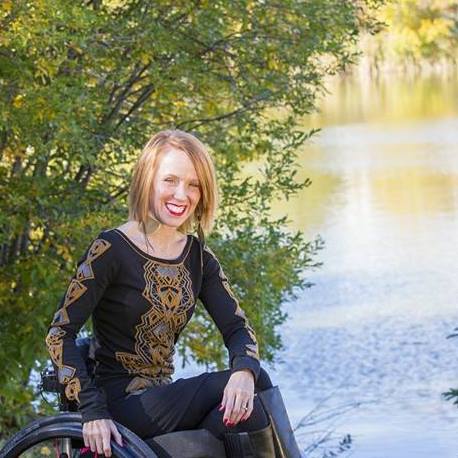 (English below)
Vahen King est la toute première Miss fauteuil roulant Canada et Miss gentillesse mondiale; elle est également auteure, conférencière internationale, coach de vie, et ministre ordonnée.
Vahen reconnait que, malgré que la vie l'ait conduite sur un sentier de brisement physique et émotionnel, ces circonstances fâcheuses ont tissé joie et courage dans son cœur qui a été brisé.
Vahen mentionne que c'est maintenant sa mission de vie de déclencher l'espoir dans les cœurs, et les aider à choisir le courage en face d'un avenir qui ne ressemble en rien à ce qui avait été prévu.
Vahen vit à Edmonton, en Alberta, avec Vaughan, son mari extraordinaire, et elle considère comme un honneur véritable et un privilège de partager son histoire avec le monde.
---
Vahen King, the 1st ever Miss wheelchair Canada and Miss kindness world, is also an Author, International Speaker, Life Coach, and Ordained Minister.
Vahen acknowledges, that while her life has lead her down a path of emotional and physical brokenness, she believes that these unwelcomed circumstances have woven joy and courage into her otherwise broken heart.
Vahen states that it is now her mission in life, to ignite hearts with hope and empower them to choose courage when what's ahead looks nothing like what they had planned.
Vahen lives with her amazing husband Vaughan, in Edmonton, Alberta and considers it a true honour and privilege to share her story with the world.
---
Carole Amico - P2C LA VIE
Un ministère de formation de disciples centré sur Christ qui offre l'accompagnement en ligne au monde entier.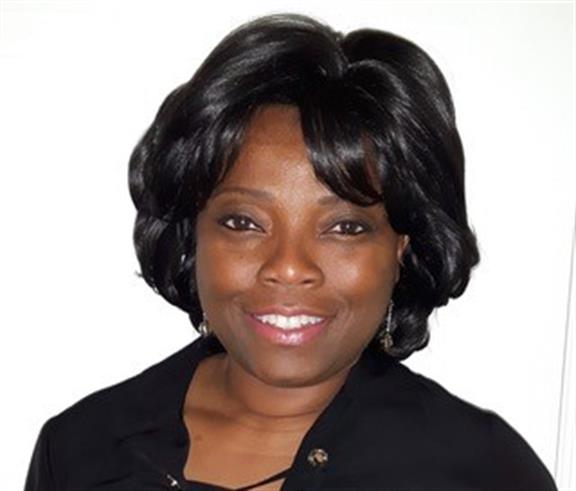 (English below)
Carole aime la vie et croit profondément qu'il n'y a pas de limites à ce que Dieu peut faire en chaque personne. Autrefois, femme d'affaires spécialisée en commerce international avec à son actif plusieurs belles réalisations, Carole a une belle compréhension de la femme et du multiculturalisme. En fait, elle a grandi en Afrique et étudié en Europe et vit maintenant au Québec.
Elle est mariée à Antoine et est mère de quatre enfants. Ils fondent les Ministères danAsheba, un ministère d'intercession qui impacte des milliers de personnes à travers les nations.
Guerrière de prière, elle utilise son dynamisme et sa créativité au service du Royaume de Dieu et oeuvre dans le ministère depuis plus de 20 ans. Son parcours de vie et ses expériences personnelles lui donne une facilité à bâtir «des ponts » entre les gens et les organisations.
Elle a participé ces trois dernières années à l'élaboration de stratégies numériques pour que la Bonne Nouvelle atteigne le monde francophone. En 2018, en tant que directrice de P2C La Vie, elle équipe les églises et aide les chrétiens à rejoindre ceux qui luttent avec des blessures et un rejet profondément enracinés.
Connaître Carole, c'est connaître une femme de foi motivée à voir les femmes, de toutes les générations et de tout arrière-plan, entrer dans leur destinée missionnelle.
---
Carole loves life and deeply believes that there are no limits to what God can do in every person. Formerly, a businesswoman specializing in international business with several beautiful achievements, Carole has a good understanding of women and multiculturalism. In fact, she grew up in Africa and studied in Europe and now lives in Quebec.
She is married to Antoine and is a mother of four children. They founded the danAsheba Ministries, a Ministry of intercession that impacts thousands of people across the nations.
A warrior of prayer, she uses her dynamism and creativity in the service of the Kingdom of God and has worked in the Ministry for more than 20 years. Her life's journey and personal experiences make it easy for her to build bridges between people and organizations.
She has been involved in the last three years in developing digital strategies for the Good News to reach the francophone world. In 2018, as director of P2C LA VIE, she equips churches and helps Christians to reach those struggling with deeply rooted wounds and rejection.
To know Carole is to know a woman of faith motivated to see women, of all generations and of any background, enter their missional destiny.
---
Programme de la conférence / Event schedule
Vendredi 29 mars / Friday March 29th
17 h 30 Inscription / Registration 5:30pm
18 h à 19 h 15 Bouchées salées et sucrées 6:00pm tp 7:15pm
19 h 30 Vahen King 7:30pm
Samedi 30 mars / Saturday March 30th
8 h 30 Inscription (pour celles qui ne sont pas déjà inscrites vendredi soir) 8:30am
Registration (for those not already registered Friday evening)
9 h En Sa Présence / In His Presence 9:00am
Pause
Carole Amico
12 h Diner / Lunch 12:00pm
13 h Présentation de notre projet TISSONS L'AMOUR 1:00pm
WEAVING LOVE project presentation
Offrande / Offering
Vahen King
16 h Fin / End
---
Hôtel / Hotel
Quality Suite Laval
2035, Autoroute des Laurentides
Laval, Qc H7S 1Z6
Tel: 450-686-8257
Mentionnez que vous réservez une chambre pour Femmes de Vision
Mention that you are reserving a room for Women of Vision
Tarif : Le tarif au Quality Suites Laval est de 117.00$ plus taxes (3% taxe d'hébergement + 5%TPS & amp; 9.5% TVQ). Ce tarif est pour 1 à 4 personnes. Le stationnement, le déjeuner continental et les appels locaux sont offerts gratuitement.
Les lits pliants (si nécessaire) sont à 12.00$ plus taxes par nuit.
Méthode de réservation: Les participants devront téléphoner directement à l'hôtel avant le 14 mars, 2019 avant 17 Heures. Après cette date limite, l'hôtel se réserve le droit de relâcher les chambres qui ne sont pas réservées.
---
Rate : The rate at Quality Suites Laval is $ 117.00 plus tax (3% lodging tax + 5% GST & amp; 9.5% QST). This rate applies for 1 to 4 people. Parking, continental breakfast and Local calls are offered free of charge.
Rollaway beds (if required) are $ 12.00 plus tax per night.
Booking method: Participants must call the hotel directly before March 14, 2019 before 5 pm. After this limit date, the hotel reserves the right to release rooms that are not reserved.
---