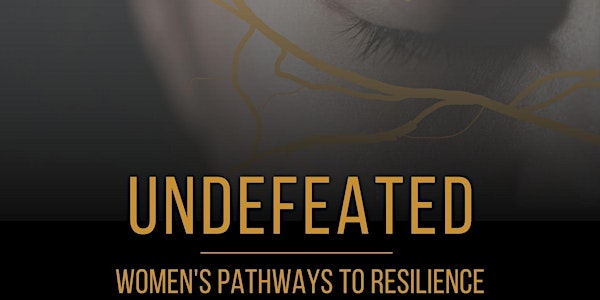 Conference: Undefeated - Women's Pathways to Resilience
International United Women's Federation - 2nd annual Conference on the Elimination of Violence against Women
About this event
"Undefeated: Women's Pathways to Resilience" is IUWF's second annual conference on the Elimination of Violence against Women.
Much of the attention that is given to violence against women today is a result of the tireless work of grassroots women's movements and feminist organizations. They have led the path in raising awareness and in influencing laws, policies and attitudes towards gender equality worldwide. Over decades, women sharing their own experiences, teaching others what they have learned and launching large-scale campaigns have inspired strategies that many of us can learn from.
This conference will bring to light the pathways many women have travelled and will present proven global strategies for preventing violence against women and for helping victims rebuild their lives following abuse.
About IUWF
International United Women Federation (IUWF) was founded in 2021 with the mission to create a global network dedicated to empowering women and achieving gender equality through skills development and hands-on initiatives.
The challenges women face are not limited by location, age, race, income or social status. History and research have shown that, globally, women share similar experiences navigating their lives, while facing challenges often invisible to others. IUWF aims to bring together these women from every corner of the world to share their stories, their barriers and their successes, and to provide women with a safe space where they can grow to realize their own potential.