Description
Description
What could you achieve with even 5% more self confidence? How much more energy and focus would you have, if you were just a little bit more resilient to the constant pressures we all experience, as we succeed in our careers?
Sally Fisher (a former lawyer with Linklaters and Consulting Partner with Deloitte, who now runs her own international leadership development practise) will lead an engaging, thought-provoking and entertaining exploration into how we can build more confidence and develop our ability to more consistently deliver peak performance under pressure. Get ready to achieve your most audacious ambitions!

Sally draws on her personal experiences and the latest insights from neuroscience and business psychology, as she shares inspiring stories, ideas and top tips to help you thrive as you succeed.
About the speaker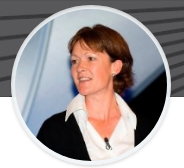 With over 20 years international experience in professional services, both as a corporate lawyer with Linklaters and a management consultant with Deloitte (Partner), Andersen and Cap Gemini, Sally Fisher founded Ah-Ha! Limited to deliver high impact leadership development programmes and 1-2-1 coaching that focuses on advanced leadership skills and the psychology of high performance.
A particular focus is working with high potential women as they thrive in their careers.
Sally also practises as a photographic artist. Her contemporary abstract photographic art has exhibited successfully in London, Hong Kong and Lisbon and her works are held in private collections in Paris, Zurich, Antwerp, Santorini, Hong Kong and London.
Agenda
18:00 Registration
18:45 Presentation
19:45 Q&A
20:00 Networking Apéro
Event Language: English
Professional Development Units: 2
- Leadership: 2
Event fee discounts: If your are PMI-CH member, please log in with your PMI-CH member account at www.pmi-switzerland.ch and enter the event from there in order to benefit from the membership discount.
Cancellation policy: 100% refund is possible for a ticket if cancelled 5 days before the event.