Confidently Speaking with Rosemarie Barnes - Multicultural Business Mixer -...
Description
An event focused on assisting Victoria's immigrant business owners, entrepreneurs, professionals and interested parties to connect with the community of like-minded professionals.
Confidently Speaking with
Rosemarie

Barnes
Come and learn how to use your voice in interviews, presentations and closing deals.
Speaker: Ms. R
osemarie

Barnes


Rosemarie Barnes is an International Speaker, International Best-Selling Author, and Executive Presentation Trainer leading others to Speak to Engage, Speak to Succeed. She holds degrees in Education, Music, and Drama from a number of Canadian Universities and is certified as a professional speaking coach.

Through her company, Confident Stages, she offers keynote addresses and break-out sessions on Bridging the Generation Gaps in the 21st Century, and Personal, Professional, and Corporate Confidence and Reinvention, among others. As an Executive Presentation Trainer, Rosemarie works with content, presentation, and delivery skills, and uses her vocal production expertise to empower all speakers to connect to their audiences with maximum impact and influence. She has presented in theatres, lecture halls, boardrooms, classrooms, conferences, and in the bathroom shower.

When:

Thurssday May 24, 2018 @ 5.30 pm - 7.30 pm. Please note: Registration begins at 5.00 pm.

Where:

theDock, 300-722 Cormorant St, Victoria, BC V8W 1P8


Parking at the following parkades (see map below) is free for the 1st hour and free after 6 pm. That means if you park at 5 pm, you will have free parking for the event. More details here.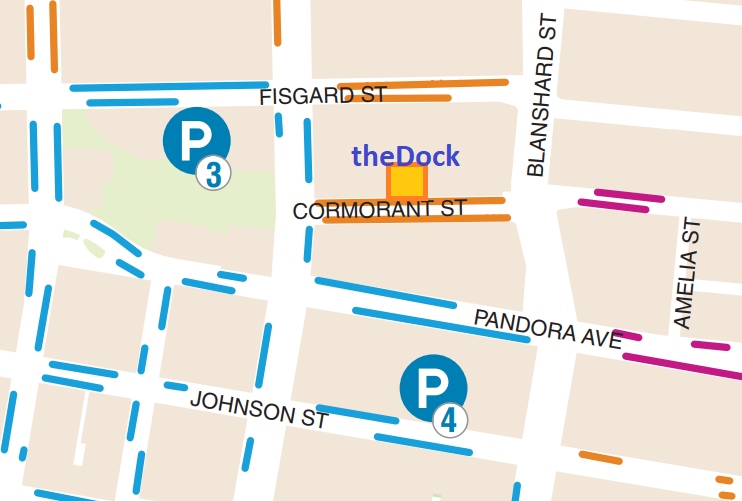 Organized by:
Victoria Multicultural Business Connector (VMBC)
Sponsors:
Benefits:
Consult with experts

Find resources

Build network

Meet investors
Disclaimer Notice:
Please be advised that photographs may be taken at the event for use on the VMBC website and in the press, VMBC marketing materials, social media and other publications. By entering this event, you consent to the VMBC photographing and using your image and likeness.
If you do not want to be on the pictures for some reason, please let us know at the front desk when entering the event.