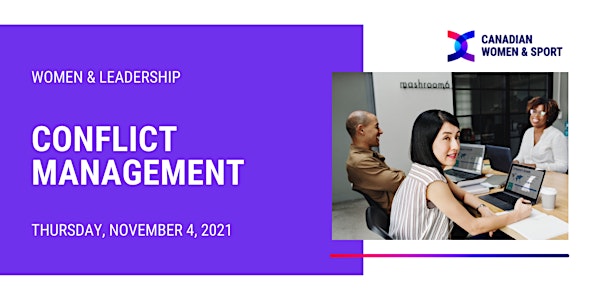 Conflict Management- 4/11/2021
Conflict is an inevitable part of our lives. This workshop will ensure participants can understand and resolve conflict professionally.
By Canadian Women & Sport
Date and time
Thu, Nov 4, 2021 9:00 AM - 10:30 AM PDT
About the organizer
 About Canadian Women & Sport 
Canadian Women & Sport (formerly CAAWS) is dedicated to creating an equitable and inclusive Canadian sport and physical activity system that empowers girls and women—as active participants and leaders—within and through sport. With a focus on systemic change, we partner with sport organizations, governments, and leaders to challenge the status quo and build better sport through gender equity.